THE Department of Tourism (DOT) believes the current entry protocols of the Philippines are enough to address any concerns on the arrival of Chinese tourists. The same view was shared by the Department of Health (DOH) despite the continuing spread of Covid infections in mainland China, citing the high rate of vaccination among Filipinos.
In a Viber message to the BusinessMirror, Tourism Secretary Christina Garcia Frasco said, "Protocols are already in place for foreign nationals arriving into the Philippines, whether they are of Chinese nationality or any other, as we do not discriminate against any nationality." She added, "Pending the signing of the Implementation Program for the Tourism Cooperation Agreement between the Philippines and China, there have been no changes to existing protocols, nor am I aware of any discussion of any intention to institute any change thereto."
The signing of the implementation program will be held during President Ferdinand R. Marcos Jr.'s visit to Beijing from January 3 to 5, 2023. Pre-pandemic, China was the second top source market for tourists at 1.74 million arrivals in 2019. The Department of Foreign Affairs (DFA) said on Thursday, members of the Philippine delegation to China will be tested for Covid prior to their return to Manila.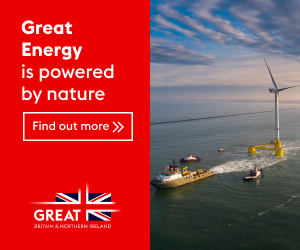 The United States, Taiwan, and Japan, among others, have already announced stricter entry protocols for Chinese tourists, including pre-departure testing or testing upon arrival.
'No need to follow other countries' protocols'
In a news briefing on Thursday, DOH OIC/Undersecretary Ma. Rosario Vergeire said, "There is no need to close our borders or impose these restrictions specific to China only because of what's happening to their country. We are in a much better position currently compared to one or two years ago, because most of our citizens are fully vaccinated [and] most of our citizens have learned the good behavior of practicing the minumum public health standard. We cannot just keep closing and opening. We are already moving forward to the new normal."
Asked about the new arrival protocols on imposed by the Philippines's neighbors, she countered: "It doesn't follow that if other countries near our borders or these high-income countries are closing their borders or imposing stricter regulations for China that we should follow, because it is the direction of this administration that as much as possible, [inbound travel] restrictions should be minimal, that we don't compromise health, but we also favor the opening of the economy."
Transportation Secretary Jaime Bautista, along with Senator Nancy Binay, chair of the Senate Committee on Tourism, and private stakeholders have recommended stricter entry requirements for Chinese tourist arrivals.
This developed as Shanghai-based Juneyao Air has announced flight services to several points in Southeast Asia, including Kalibo, Aklan, although no exact date was mentioned. Boracay Island is among the favorite destinations of mainland Chinese especially for the Lunar Year, which begins on January 22, 2023.
Boracay stakeholders
Dindo Salazar, chair of the Boracay Foundation Inc. said, "We will suggest to step up requirements specifically for Chinese tourists. We will be meeting the Governor [Jose Enrique Miraflores] on the matter." He added, "We are not sure yet how fast are the testing facilities in Kalibo. If slow, we will recommend testing 48 hours before departure [from China] using an RT-PCR test." In the absence of Chinese tourists on the island, taking up the slack are travelers from South Korea, the US, the United Kingdom, Australia, Canada, and Germany, among others.
Meanwhile, DFA Assistant Secretary for Asian and Pacific Affairs Nathaniel Imperial said in a news briefing on Thursday, "If a person tests positive [for Covid], he is supposed to isolate, and of course, that person cannot join the flight of the President for obvious reasons. So that person will have to wait until he tests negative before that person will go back to the Philippines, because we also have to protect the Philippines from the spread of these new variants in China." There is a special isolation facility in Beijing for members of the Philippine delegation who test positive before returning to Manila.
As for the tourism cooperation agreement, he said, "[Now] that China is planning to reopen—hopefully, after it recovers from this surge in Covid causes—we want to resumption people-to-people exchanges. We think it will be a big boost to our tourism sector for its recovery after the pandemic."