Done are the days when electronic appliances and gadgets are the common prizes in the Philippines, especially during company Christmas parties.
This year, employers are becoming more creative in expressing their gratitude to their top-performing staff.
Take it from the CEO of Nirvasian Fulfillment, a leading fulfillment center 3PL business in the Philippines, who surprised his employees with an unexpected gift at the annual Christmas party: paid leave and a paid trip for Top performers of 2022.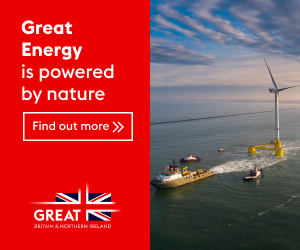 According to Mouad Izegnane, the company's decision to give this gift was motivated by their appreciation for the hard work and dedication of their employees. "Our team is the backbone of Nirvasian Fulfillment, and we wanted to show our appreciation in a meaningful way," said Mouad. "We believe that everyone deserves the opportunity to take a break and recharge, and we hope this paid leave and trip will allow our employees to do just that.
The paid leave and holiday trip were to all Nirvasian's top-performing employees, regardless of their position or length of service with the company. The details of the trip have been announced, and Mouad said that it would be an all-expenses-paid trip to Boracay island as it's a destination that will allow employees to fully relax and enjoy themselves.
The announcement of the paid leave and trip was met with excitement and gratitude from Nirvasian's employees. "I can't believe this is happening," said Honey Gajano, Operations Supervisor at the company. "I've been with Nirvasian for three years. It's amazing to see a CEO who truly cares about his employees and goes above and beyond to show it. We are lucky to work with such a great leader".
Nirvasian Fulfillment is known for its commitment to its over a hundred employees and their well-being, and this gift is just one example of the company's dedication to their team. "We are grateful to be a part of such a supportive and caring company," said Mark Bernardo, General Manager at Nirvasian. "This paid leave and trip are the perfect way to end the year on a high note."
Nirvasian is excited to see the positive impact that the paid leave and trip will have on their employees and looks forward to a bright and successful year ahead.