Energy Development Corp. (EDC) will start supplying power to Negros Oriental's leading medical institution, Silliman University Medical Center Foundation, Inc. (SUMCFI), making it the first hospital in the island to be directly powered by geothermal energy.
"After carefully evaluating offers from various proponents, the board has decided to partner with First Gen that will be able to supply us with clean, renewable energy through geothermal power coming from our very own province here in Negros Oriental at a very competitive price," said Engr. Emmanuel D. Abellanosa, Corporate Secretary and a member of the SUMCFI Board of Directors, said during the ceremonial signing.
The 800-kilowatt geothermal power supply will commence on January 26, 2023 and will be sourced from EDC's second largest geothermal facility located in Valencia, Negros Oriental.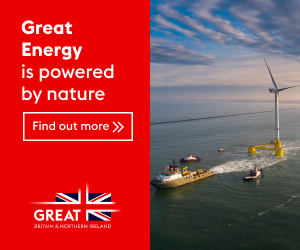 EDC is a subsidiary of Lopez-led First Gen Corp., which has been supplying renewable energy (RE) to Silliman University since 2019.
EDC said this decision of SUMCFI was largely influenced by Dr. Angel Alcala, a National Scientist who happens to be one of the Board of Directors of the Hospital and from its sister institution, Silliman University. The University is known for its strong environmental advocacy and is one of the few in the country to be 100 percent powered by renewable energy.
"We thank SUMCFI for giving us the same trust that its sister company, Silliman University, has also been giving us since the start of our partnership. It is an honor for us to provide our own brand of reliable, cost-competitive RE to a medical institution that is also considered as kasaligan (trustworthy) by its own patients and stakeholders," said Gideon Adriel Butalid, head of EDC's Market Planning and Contracts.
SUMCFI likewise signed up for a 15-year solar rooftop power purchase agreement and remote energy monitoring system with First Gen's Pi Energy subsidiary.
Geothermal energy is considered the "Holy Grail" of RE technologies because—unlike other RE sources—it can provide uninterrupted, year-round baseload power, rain, or shine. Thus, it is referred to by the company as Geo 24/7.
EDC has over 1,480-MW total installed capacity and accounts for 20 percent of the country's total installed RE capacity. Its 1,185.40-MW geothermal portfolio accounts for 62 percent of the country's total installed geothermal capacity, making the Philippines the third largest geothermal producer in the world.
Meanwhile, Lopez-led engineering and construction subsidiary First Balfour, Inc., and its vendors have agreed to explore measures meant to help reverse climate change.
As part of its pledge to fight climate change, First Balfour agreed to join a Philippine initiative, called "Ako Ang Bukas Movement" (AAB), which the pro-environment and nongovernment organization Green Convergence convened in an effort to help the country achieve net-zero carbon emissions by year 2050.
The multi-sectoral AAB has developed a calculator that the Climate Change Commission earlier evaluated and enhanced for quantifying the amount of greenhouse gases (GHGs) an individual or an organization creates. Studies have identified GHGs, like carbon dioxide, as major contributors to climate change.
First Balfour will use the AAB calculator to estimate the company's greenhouse gas emissions across its value chain. At the forum, AAB shared this calculator with First Balfour's vendors to help them quantify their own carbon emissions.
"Before we can act on the climate crisis, we must know the greenhouse gas footprint we generate," said Agnes de Jesus, chief sustainability officer of First Philippine Holdings, the parent firm of First Balfour.