THE year is about to come to an end. For many, the last few weeks have been filled with parties and get-togethers with loved ones and friends. For others, these may have been some of the most stressful of times: chasing deadlines, tying up loose ends, delivering on commitments. For others still, this time of merriment may trigger memories and feelings of loss.
Stress and grief: words one does not usually associate with the holiday season, but still very much present in many of us, especially during these times. I did some research and also asked experts about ways we can cope with stress and grief, at Christmas and all throughout the year.
Stress-busting 101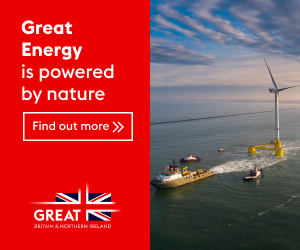 ACCORDING to Canada's Centre for Addiction and Mental Health, there are many ways to deal with stress during the holidays and any day of the year. It is just a matter of figuring out which ways work best for you.
1. Work-life balance
Work is important, but you are more important. Take breaks. Get away.
2. Find some "me time"
Think of something that you enjoy doing and just do it.
3. Don't be a perfectionist
I heard this from someone: "Perfection is the enemy of done." Don't set unrealistically high standards. Be less self-critical.
4. Exercise
Let those endorphins out. Not only does exercise reduce stress and anxiety, it also reduces the risk of high blood pressure and heart disease.
5. Relax
Do something that helps you relax: meditate, do yoga, write, drive. Even a warm shower or bath can work wonders.
6. Get enough sleep
Adequate sleep helps fight the effects of stress. Go to bed and get up at a regular time. Avoid taking naps during the day. Reduce your caffeine intake.
7. Eat a healthy diet
Avoid food high in additives, sugar, caffeine, and salt. Increase your intake of vegetables, fruits, and whole grains.
8. Be aware of stress and avoid your stressors
Make sure you know when your stress is building so you can try to alleviate it before it gets overwhelming. Better yet, be aware of your stress triggers and avoid them, if possible. If there are people who stress you out, try to stay away from them. Cut them off from your life, if you can.
9. Learn to say "no"
Do not bite off more than you can chew. Refuse additional responsibilities if they will only cause you stress.
10. Manage your time
Plan ahead so you can avoid rushing to meet deadlines. Do not procrastinate. Give yourself time to meet appointments and deadlines.
11. Focus on things that you can control
You cannot really control problems all the time, but you can control how you react to them and handle them.
12. Be with friends and family
During times of intense stress, you need the support of those close to you. Confide in them. Let them know what's bothering you. Spend time with them.
When grief strikes
IF you or someone you know is dealing with grief during the holidays, being with friends and family can also be helpful, according to Grief Recovery Method-certified grief coach Cathy Sanchez Babao.
If it is a friend who is grieving, be with them. "Make your presence felt by remembering them, and simply letting them know that you are thinking of them or their loved one. Send a note, make a call, or send a care package of things they might enjoy or of things that might remind them of their loved ones," she says.
If it is you who is grieving, share your feelings with someone who shares that same grief, focusing on the joy that you once shared with that loved one who is no longer with you. She relates: "Grief and joy can go hand in hand. Talk about the happy times. Don't be afraid to share stories and anecdotes from the past. Mention your loved one's name—that itself is a gift. Do a project together that reminds you of your loved one. For example, if he had a favorite dish, prepare it together. Ask yourself this question: when I think of my loved one at Christmas, what image comes to mind? Whatever that image is, find a way to bring it into your home this Christmas."
You can also do some things by yourself to help you deal with your grief better. Babao recommends taking walks or exercising, even for just a few days each week. Listening to or watching something light or funny at the end of each day is also helpful.
"Loss, especially when it's new, meaning anywhere from one day to two years, is present the whole year round. During the holiday season, it becomes magnified. You need to allow yourself time each day to sit with your sadness. Pay attention to it and listen to what it is telling you. Journaling through long-hand is a good way of moving your sadness out of your body," she says.
Psychologist Maria Teresa Gustilo-Villasor agrees with Babao that coping with grief during Christmas time is particularly hard. As Filipinos, the kind of culture that we have—close family ties, strong religious beliefs in the afterlife, and ritual and prayers—can help us deal with grief better.
On a personal note
CHRISTMAS used to be my favorite holiday…until three years ago, when I lost my dad 10 days before Christmas. It hurt even more because December 25 was his birthday. That year, I also gave birth to my daughter. I really wanted to "cancel" Christmas at home that year, but still forced myself to decorate so my daughter could have a good first Christmas experience. We stopped setting up the Christmas tree after that.
This year, I decided to set up the tree and even put gifts under it, as my daughter is already old enough to remember her Christmas experiences. While I continue to grieve for my dad almost every day, spontaneously bursting into tears on bad days, I felt the need to start celebrating my favorite holiday again—for my daughter, for my mom, and for the real reason for the season. Christmas is about the birth of Jesus Christ, after all, and I know it will make my dad happy if we celebrated it like we used to when he was still with us.
I hope you all had a meaningful Christmas celebration with your loved ones. Remember to hold them close and show them you love them while they are here because tomorrow is never promised.
PR Matters is a roundtable column by members of the local chapter of the United Kingdom-based International Public Relations Association (Ipra), the world's premier organization for PR professionals around the world. Abigail L. Ho-Torres is AVP and Head of Customer Experience of Maynilad Water Services, Inc. She spent more than a decade as a business journalist before making the leap to the corporate world.
We are devoting a special column each month to answer our readers' questions about public relations. Please send your questions or comments to askipraphil@gmail.com.
Image credits: wirestock | Freepik.com