THE Bangko Sentral ng Pilipinas (BSP) is not ruling out any rate increases in 2023 despite expectations that inflation would start declining in January next year.
BSP Governor Felipe M. Medalla told reporters last Tuesday that the Monetary Board may not pause on its rate increases but would not resort to any "extreme forecasts" in rate increases.
Medalla said inflation would peak between 7.6 percent and 8.4 percent in December. This takes into consideration externalities such as typhoons and other events that could further increase inflation expectations.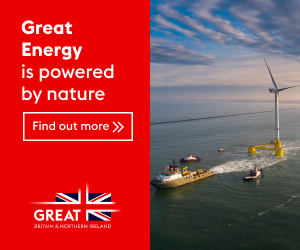 "The very nature of the beast: uncertainty [would prevent us from ruling out rate hikes]. In fact when you look at forecasts, just forecasting the next month is always plus or minus 0.4 [percent]. So many things can happen, [like] a big typhoon," said the central bank governor.
"Who could have forecasted three months before it happened that the Fed [US Federal Reserve] will have four 75s? In forecasting you always have to be prepared for anything; that's why we always say we're data dependent."
With the rate increases, Medalla said, the BSP is also not keen on cutting the Reserve Requirement Ratio (RRR). He said doing this while increasing interest rates may only lead to confusion.
If the BSP would no longer be on rate-increase mode, it is possible to cut the RRR down to around 10 percent from the current 12 percent. Medalla also said "symbolically, we can make it 9.9" percent.
"In reality, we should be able to do that because all we have to do is borrow more to mop up the liquidity cost by the RR cut. But to avoid confusing the market, it has to wait when we're no longer in an increasing mode," the BSP chief said.
Inflation expectations
MEDALLA said inflation is expected to start slowing in 2023 and would be closer to 3 percent than 4 percent in the third quarter of next year. Inflation will also be expected to be below 2 percent near the end of 2023 or even early 2024.
The BSP Governor believed 2023 would also see the end of "the strong dollar period," which would contribute to cooling inflation. This will also be accompanied by lower oil prices, which has also been tagged as one of the main reasons for the increase in commodity prices nationwide.
The Monetary Board recently decided to raise the BSP's overnight reverse repurchase facility by 50 basis points to 5.5 percent, effective 16 December 2022.
Accordingly, the interest rates on the overnight deposit and lending facilities will be set to 5 percent and 6 percent, respectively.
Medalla said it is possible that inflation will peak in December 2022 rather than the November 2022 they earlier predicted. Inflation in November rose to 8 percent with core inflation increasing to 6.5 percent.
But, he said, the reasons for higher inflation in November was largely due to the typhoons which affected the supply of vegetables, fish, and seafood prices, among others.