They are the ones who write or broadcast the news, but are rarely on the news themselves. As one of my journalism mentors once reminded me: "You are not the story." For today though, I'd like to shine the spotlight on some of our media friends, and make them part of the "news," for a change.
I asked some of my former colleagues in journalism about their Christmas wishes. The twist: these wishes should be geared toward public relations practitioners like ourselves. Some of their wishes stemmed from new developments, like the effects of the pandemic and the rise of digital communication. However, what surprised me was that many of their wishes were things I would have also asked for when I was still in media more than 10 years ago. This just proves we still have a lot to learn.
What's in a name?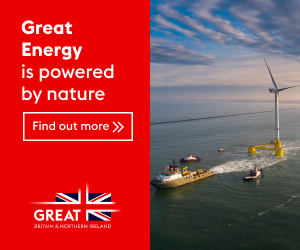 Philippine Daily Inquirer Business Editor Tina Arceo-Dumlao said one of her pet peeves is when PR people get the journalist's name and publication wrong or mixed up: "Nothing worse than receiving an email not meant for you, but for a competing publication."
The least a PR person can do is know a journalist's correct name —do not address them as just "media," especially when you are pitching a story, said Newsbytes Founder and Executive Editor Melvin Calimag.
The name-related wish of Bernie Cahiles-Magkilat, Assistant Business Editor of the Manila Bulletin, is a bit unique. She related: "Because of my nickname, some PRs, especially the younger generation, mistake me for a boy." She wished for PR people to know how to address her—and that is as a "she"—before sending her any form of communication. Her real name is Bernadette, by the way.
These all seem basic, but the mere fact that name-related wishes were mentioned by multiple journalists show that some PR practitioners seem to take the importance of a media person's name for granted. Get this right every single time, please.
Are we there yet?
Another popular response has to do with follow-ups on story pitches.
"Don't call to check whether or not a story came out," said Prinz Magtulis, a journalist at the Reuters News Agency in New York City.
Tina added: "Don't ask when the article will be published every single day."
This was something I did not like as well when I was still a reporter. Media people do not work for your agency or company. They are under no obligation to write a story about your event or pitch if they do not find it newsworthy. If the story sees the light of day, then thank the heavens and celebrate. If not, assess what could make the pitch better for next time.
Do not make journalists monitor your stories for you, too. There are media monitoring agencies out there. Tap them.
Mind the time
Timings of events, calls, and story pitches are also important. "May they learn not to call during deadline time," Tita Bernie said.
Malaya Business Insight Associate Editor Irma Isip-Agoncillo also wished PR people would not hold events "at 1, 2, 3 p.m., when newspapers are busy beating their deadlines."
She added that she would really appreciate hybrid events "for flexibility, especially for some of us who double as reporters and editors."
As much as you possibly can, find out the deadlines of the various media entities you are pitching to. Your stories have a better chance of being picked up if you call or hold events at the right time.
Be relevant
When planning events or coming up with story angles, make sure that you know what would click with reporters and editors. Media people and PR practitioners do need each other to do their jobs after all.
"PR folks can send as many stories anytime, as long as they are relevant to the local market," Melvin said.
In terms of the packaging, Tita Bernie wished "PRs would not send so-hard-sell articles that sound like a pure advertising campaign."
Don't complicate things
When sending press releases, Manila Standard News Editor Joyce Pañares wished PR people would not convert these to PDF format, which cannot be easily edited. Do not make your media partners manually encode the contents of your PDF file or use a PDF-to-Word converter. A Word file is preferred.
Those who send Word files should also know better than to still do fancy layouts of their stories. And please do not embed photos in document files, as this drastically reduces their resolution, she added.
For those sending perishable gifts, make sure that the packaging does not hide the fact that the thing inside is perishable. "And please inform the intended receiver. We don't want food to spoil. If we are not in the office to consume it, we can at least give it to our staff," she said.
When it comes to giving stories, Prinz wished for there to be "no favoritism with reporters." This will make life simpler, easier, and more peaceful between PR and media people.
For seasoned practitioners, this can serve as a refresher or a reminder. For the young blood, do take these wishes (advice) to heart. They may save you a lot of heartache someday.
And because it is almost Christmas, BusinessMirror Associate Editor Jennifer Ng has this one wish for PR practitioners: "I wish them good health so that they can accomplish more and be with their families longer."
Have a joyful, peaceful, and meaningful Christmas season!
PR Matters is a roundtable column by members of the local chapter of the United Kingdom-based International Public Relations Association (Ipra), the world's premier organization for PR professionals around the world. Abigail L. Ho-Torres is AVP and Head of Customer Experience of Maynilad Water Services, Inc. She spent more than a decade as a business journalist before making the leap to the corporate world.
We are devoting a special column each month to answer our readers' questions about public relations. Please send your questions or comments to askipraphil@gmail.com.