He had always wanted to travel so right out of college at the age of 19, Alex Aquino got his first job as a flight attendant.
After a while, Aquino realized that he could not make a career out of being a flight attendant because it was such a tiring job and he was always at the beck and call of the airline.
"It is not for the weak at heart because you don't have any control over your schedule. You cannot spend the holidays with your family. If your duty calls, you have to be at the airport and take your flight," Aquino said.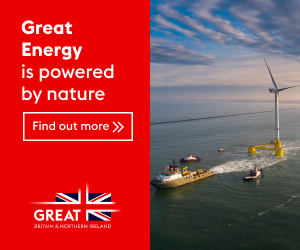 He did learn a very valuable lesson during his stint as a flight attendant and that is the importance of punctuality.
"I have not been late up to now. If I am going to be late, I will tell you two hours beforehand that I will be late. I also learned to feel good and to dress up properly, things that I have imbibed up to now," he related.
Customer service
When he was looking for another job, his mother, who had been a financial comptroller at a hotel for 45 years, suggested that he try working in a hotel since he is into customer service. The rest, as they say, is history.
Aquino started his career as a hotelier in 2012, specifically as part of the pre-opening team, at F1 Hotel Manila. After that he became part of the pre-opening team of Solaire Resort and then was followed by Crimson Hotel.
"After Crimson I moved to The Bellevue Hotels and Resorts where I handled the entire group – Bohol, Manila, B Hotel Quezon City, B Hotel Alabang. After I opened B Hotel Quezon City, I moved to New World Manila Bay Hotel and then Jpark Island Resorts & Waterpark in Mactan, Cebu where I did the groundbreaking for the Bohol Property and the extension of Cebu. So that is my 6th pre-opening," he related.
His 7th pre-opening is with Swissotel Clark where he is currently the Assistant Director for Marketing. Because he was always tapped to pre-opening new hotels, Aquino gained the moniker "Prince of Hotel Openings."
Beacon of vitality
For now, Aquino is enjoying his job at Swissotel which he describes as "the beacon of vitality."
"We really promote peace of mind and serve organic food. It is something that you won't really expect in a five-star hotel. A five-star hotel is all about luxury and extravagance, Here, no. We are young, fresh, relaxed. We want people to be at ease. So that is one thing that makes Swissotel so unique among the other hotels in the Philippines," he related
Swissotel, Aquino added, has an eye for details and craftsmanship. The brand is also the number one brand in terms of hospitality.
According to Aquino, he did not expect that he would be working in Pampanga after his stint in Cebu. When the opportunity came for him to work with Swissotel, Aquino said he looked into brand, into the mother company and decided he would give it a go.
"Other things that I considered is whether I would have a life there and will it be conducive. If there is a mall, a nearby beach. I am very holistic. I want to have a little bit of city life and rural life," he said, adding that he is a risk taker and that he is not afraid to make mistakes.
He is used to living away from his family as he lived in Cebu for five years. He just made sure that there was a mall, beach and mountains nearby so that he would have the opportunity to disconnect when he needed an opportunity to get away from it all.
"I always have a disconnecting time to connect with myself. You know if you have a dilemma at work and you feel burned out. That is how I maintain my sanity. I have to disconnect and be in a place where there is no one except me and I would there. When I come back, I am okay already," Aquino related.
Work ethic
His work ethic dates back to his childhood days in Paranaque. He and his extended family lived in a compound near the coastal area of Paranaque. His grandfather was a fisherman and his grandmother was a fish vendor.
"Whatever my lolo gets, my lola will sell in the market. We did not really have to sell the fish but we had to help prepare lola's stall. I was in charge of cleaning while my mom would be in charge of sorting out the fish. Once that was all ready, my lola would sell the fish and then I would go to school complete with my allowance for the day. That is how I appreciated the value of money and hard work because that is really manual labor," he said, adding that he knows how to debone bangus.
When he graduated from college, Aquino felt that "the world owned" him and that he could be in any place as long as there is an opportunity. He related an incident when his mother saw him packing his things and ready to move to Cebu to work for JPark.
"My mom asked me where I was going. I told her I was moving to Cebu in a week and that she would not see me at the house anymore. She was shocked and I went off to Cebu," he said.
Virtus Award
The highlight of Aquino's career so far was when he was named the 2021 awardee of the 7th Virtus Awards for Outstanding Hotel Sales and Marketing Manager given by the Hotel Sales and Marketing Association International Inc. At that time, he was Jpark Island Resort & Waterpark Mactan, Cebu's Head of Marketing and Communication.
He tried out for the same award in 2020 and while he prepared well for it, he did not get the award. When he tried again the following year, he left it all up to chance.
"I told my staff back then that if the award is for me, it is for me. If it is not for me, then it is not. Then I won. I won when I least expected it. It is God's validation of what we do. For all the hard work that we do, appreciation is the best reciprocation of the things that you do. That award is for me and that is God's validation of my work," he said.
For now, Aquino is keeping himself busy by championing Swissotel's sustainability efforts. These efforts include decreasing food wastage, using bio degradable containers and straws.
"Swissotel will be the first hotel in North Luzon to use wooden keycards. We are slowly moving away from plastic key cards. We have solar panels on our roof top, our pool is heated and we recycle our water," he said.
Boutique resort
As for his future plans, Aquino said he wanted to have his own small boutique resort, "a self-sustaining farm and beach resort so that whatever the farm produces can be brought to the resort."
"I do not have a location yet but I am eyeing it to be near the mountains because I always say that wherever we come from, we will always return. So from nature we came, to nature we will go back," he said.
Aquino added that if there is an opportunity to work abroad, he would seriously consider it.
"I would like to take up the challenge to work abroad. I already work remotely, far from my family and there is a voice within me that says that I should try working with a different culture, a culture that is not Filipino. I think Filipinos globally will always find a home. So those are my future plans," he said.
Passion for customers
For those who plan to work in the hotel industry, Aquino said they should be passionate about customer service and that every effort should be made to please all customers. He added that there will always be challenges in life and that there is no problem that has no solution.
"The best way to attack a problem is to communicate with other people. You can ask for help. Seeking help will not make you less of a person. Sometimes, it will make you more human because you know your limitations, your capabilities and other people's strengths and weaknesses," he said, adding that you should not be afraid to commit mistakes because that is where you will learn.
For Aquino, it is important to have a dream because if you don't have one, you will not have a direction in life. If you dream big, Aquino said you will do whatever you can in order to achieve that dream.
"Lastly, be humble. You cannot go wrong by being humble and never burn bridges, whether good or bad. Sometimes, your bad bridge will turn out to be a good bridge later," Aquino said.