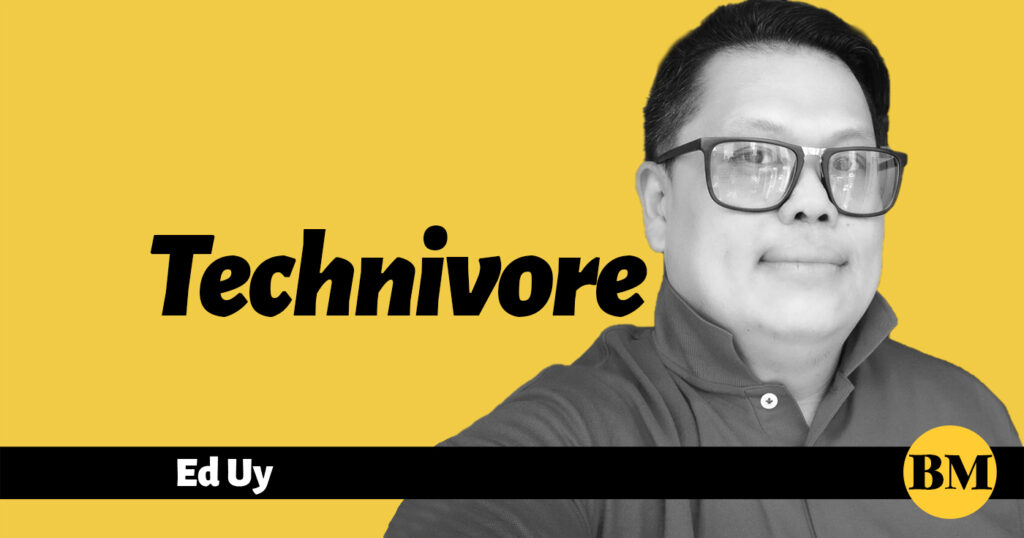 "HAVE you ever heard of the "Five Gift Rule?"
I read about it recently and it's meant to help simplify your gift-shopping decisions and avoid spending too much on presents just to fill that space under the tree. The five-gift rule involves limiting your gift-giving to one for each of the following categories: something they want, something they need, something to wear, and something to read.
But the fifth is the real winner. It's the one big surprise that lets them know not only how special they are, but also how well you know them. Think of it as something that just blows them away, and maybe even gets them teary-eyed.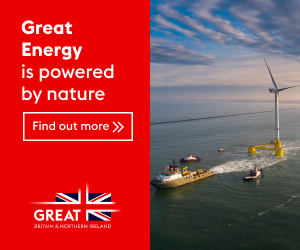 It could be something they really need or want, but don't really know or don't want to buy for themselves. It could be an experience they've always wanted to try, maybe a concert ticket, a vacation, or an activity they can't stop talking about. In our case, it can be a device they need for school, work, or something to help them enjoy their hobby.
This is the gift that gives us the chance to really prove how well we know the person and let them appreciate their passions. Instead of buying something for the sake of having a gift, we give them something they'll really enjoy and use.
With Christmas just a few days away, our annual gift guide series will feature some of our favorite gadgets of the year that would fit all of those five gift categories.
Something they want and something they need: Think about the thing they've been hinting at recently. What is something they've been wanting for a while now, or something you feel they need?
With everything going back to the frantic normal, next year could become an even more challenging year, so getting them a new device for work/study might be among their top wants/needs.
After my MacBook suddenly went blank on me, I switched back to windows and one of the laptops I had fun using was the realme Book. realme has been the consistent No. 1 smartphone brand for almost two years now and the realme book is their first foray into the laptop market. It's a tough market with so many established brands, but the realme book steals the spotlight with the same formula it used to dominate the smartphone market—great features at a more affordable price.
The inspiration for its design is undeniably the MacBook, which isn't a bad thing as the sleek and stylish minimalist design makes you feel like you're owning a more premium laptop. And the Real Blue color finish easily stands out from all the gray/silver and black notebooks.
This 14-inch laptop has a sleek aluminum alloy body with a matte finish. It measures just 14.9mm in width and weighs 1.38 kg, but what makes it really portable is that its charging brick is just slightly bigger than your phone charger. It also uses the same USB-C cable so you won't have to carry another cable charger for your smartphone when traveling.
While other brands have the standard full HD display, the realme Book takes it up a notch with its 2K Ultra-HD screen with 2160 x 1440 pixel resolution that delivers stellar image quality with sharp detail. It's A OLED—Almost OLED goodness.
For a laptop this slim, I was quite surprised that the sound coming from its down-firing Harman speakers is considerably loud with great sound quality.
What also sets it apart from other laptops is its 3:2 aspect ratio, giving you more vertical room compared to most laptops that are either 16:10 or 16:9. This feature is an advantage when it comes to productivity, especially for those who usually work on documents, spreadsheets or social-media content for work.
Realme also included a couple of features not usually seen in this price segment. One is a backlit keyboard and the other is a fingerprint-sensor embedded power button.
The realme Book is capable of handling the usual tasks of most average users as it is powered by the 11th Gen Intel Core processor. It is paired with an Intel Iris Xe integrated graphics, 8GB DDR4 memory and 512GB PCIe SSD storage.
Aside from editing all sorts of documents, browsing the web for research, and creating social-media content, I sometimes do photo and short video editing, and the power combo under this laptop's hood can handle those tasks smoothly. For casual gamers, I'm sure the realme Book can handle your favorite games as well with the right settings.
The realme Book's 54 Wh battery can last up to 9 hours and once you need to recharge, the 65W fast charger can get you up to 50 percent in just 30 minutes.
Now for artists or those working in the design or creative industry, the Samsung Galaxy Tab S8 is another great gift suggestion.
I have to say the Galaxy Tab S8 is the best one I've tried this year—especially because of the SPen. It delivers a truly flagship tablet experience and is probably the best tablet that isn't an iPad.
The Galaxy Tab S8 flaunts a slim metallic slate that looks every bit as premium. It weighs a mere 1.1 pounds and measures 10 x 6.5 x 0.25 inches.
The 11-inch display is ideal for mobile work as it's just the right screen size and the Galaxy Tab S8 has a 2560 x 1600 120Hz panel that is bright and vivid. This wonderful display is paired with a set of loud Dolby Atmos stereo speakers easily making it my streaming device of choice.
Like every flagship Android device of 2022, the Galaxy Tab S8 is powered by the Snapdragon 8 Gen 1 chip. It also has 8GB of RAM and 256GB of storage making it capable of handling just about everything—apps, games, photo, video editing—and ran smoothly without any noticeable slowdown even during heavy workloads. If you are looking for a tablet for watching videos, taking notes, surfing the web and some light productivity work, the Galaxy Tab S8 is an excellent choice that will not disappoint. The only downside is that this premium experience does come with a premium price tag as well.
I don't think anybody will say no to a smartphone gift, and the Samsung Galaxy A73 5G is an excellent all-around smartphone that brings "awesome back" to this flagship of the A Series. I did a video review on it on my YouTube channel EdFlix and true to the promise of the A series, it does deliver an awesome screen, awesome camera and a long lasting battery life.
The Galaxy A73 5G features a big 6.7-inch screen with a better and faster 120Hz, Super AMOLED Plus display and a pair of good-sounding speakers making it a great entertainment device.
For aspiring content creators, the Galaxy a73 has a quad camera setup headlined by a whopping 108MP camera, a 12MP ultra wide + 5MP depth sensor and + 5MP macro camera. While others brands have actually lowered their MP count, Samsung actually bumped up the cameras of the Galaxy A73 making it the first Galaxy A-series phone to ship with a 108MP primary camera.
Besides the usual, it also includes a "fun" mode that lets you play with Snapchat filters, while the unique single take mode uses AI to take multiple videos and photos in just one click.
The A73 has a Snapdragon 778 processor and 8GB of RAM, but get this, you can further boost it further to another 8GB using virtual RAM. This isn't something new, but unlike other smartphones that add 2GB, 4GB or maybe 6GB, Samsung ramps it up to 8GB. Even without the boost, however, the Galaxy A73 handles everything well, in terms of day-to-day use or launching applications, doing social media and all that. Everything runs very, very smoothly.
The Galaxy A73 has the common 5,000 mAh battery which should easily last you a day of moderate usage. It offers 25W fast charge support; unfortunately since it doesn't ship with one, good luck finding one that could maximize its charging speed. Overall, if your loved one is a Samsung user, you can't go wrong by gifting them with this upgrade.
In the next part of this series, we'll feature something to wear and something to read: Oppo's best TWS earbuds and the OPPO Band 2.