Friday night… December 16… I had the perfect antidote to the unnerving madness of carmageddon in Metro Manila made worse by Holiday shoppers… the JR Oca Experience (JOE) at the Tago Jaz Café in Cubao.
That means an evening of creative jazz imbued with Oca's scatting, blue-eyed soul, and the blues. That means more fun re-arrangements of popular songs done the JOE way. That means top-notch musicians – Ramon Mancio on trumpet, Mar Dizon on drums, Empi Martinez on bass, Chuck Joson on keyboards, and of course, Oca himself on guitars – on stage.
The band opened with the Herbie Hancock classic "Cantaloupe Island" from the American jazz musician's brilliant 1964 album, Empyrean Isles. The original version runs well over five minutes, but the JOE version goes for double with each member introducing themselves with solos and Oca does an awesome scat to the melody.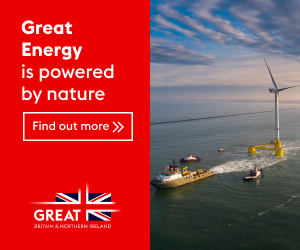 Julian "Cannonball" Adderley's "Mercy, Mercy, Mercy" from his 1966 album of the same title was next.
And I was stoked that the next tune JOE performed was an original – their brilliant "Puting Buhangin" from their mini-album, Na Experience Mo Na Ba? (that you have to give a listen to on Spotify or better yet, live).
As much as I love the standards and cover songs, I always prefer original compositions because that is where you see how good an artist is. And I would argue that "Puting Buhangin" is a darn good song and is so criminally underrated.
JOE finished their hour-plus first set with two more rearrangements – Teeth's "Laklak" and Labuyo's "Batugan."
For the second set, JOE opened with bass genius Jaco Pastorius'
"The Chicken" then followed it with their rearranged "Banal na Aso, Santong Kabayo" from Yano.
For a request, they did an improvised version of the Rodgers and Hammerstein classic, "My Funny Valentine" (although Chet Baker did perhaps the most renowned version) with Mancio on vocals.
Then they did Bobby Caldwell's "What You Won't Do For Love."
Like me, a lot of other folks trooped to Tago Jazz Café this past Friday evening. And the energy from a JOE performance is a perfect nightcap to a stressful day. It helps that Oca is the chatty and engaging sort on the mike. It adds to the experience.
And speaking of experience, as Oca related to me between sets, the band is bringing that experience to a planned tour domestically and internationally this coming 2023. It's a whole new experience for both the band and some foreign fans.