VIGAN CITY, Ilocos Sur—Franz Isaac Ubaldo was 12 years old when he won gold medals at Puerto Princesa City's pool in the 2019 Batang Pinoy.
Now 15—the age limit for the Philippine Sports Commission's flagship grassroots sports program—Ubaldo's just too glad on his farewell stint in the 2022 Batang Pinoy Nationals the Province of Ilocos Norte is primarily hosting at the Quirino Sports Stadium in nearby Bantay.
"I missed the games very badly," Ubaldo, a senior at the P. Guevarra National High School in Sta. Cruz, Laguna, said. "I'm happy that I can still swim for Laguna here in Ilocos Norte."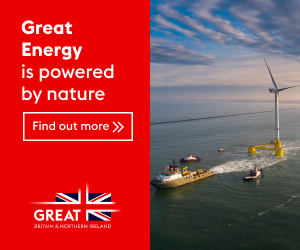 Ubaldo won the boys' 50-meter butterfly and 50-meter freestyle gold medals in Puerto Princesa just months before the Covid-19 pandemic halted all activities, sports competitions included, for the next two years.
And because he's grown up as a 15-year-old, he raised his own ante and his targeting golds in the 100-meter freestyle and 200-meter individual medley.
He's one of 1,386 children athletes who'll be plunging into action on the day the formal opening ceremony kicks off the 21-day Batang Pinoy Nationals—the first multi-sport competition to be staged as the country recovers from the pandemic—at the Quirino Sports Stadium.
The return of the Batang Pinoy gathered 3,827 athletes accompanied by more than 500 coaches and 525 delegation members in the Ilocos Norte capital with 2,187 athletes vying in the virtual competitions.
Senator Imee Marcos, Ilocos Sur Governor Jerry Singson, Philippine Sports Commission Chairman Jose Emmanuel "Noli" Eala and Commissioner Bong Coo and Tokyo Olympics boxing silver medalists Nesthy Petecio and Carlo Paalam will open the event.
"The goal of Governor Singson is to show to the whole country, not just the province and Region I, that Ilocos Sur tourism is now fully open to business," said Jester Singson, special assistant to the governor in sports.
Swimming, archery, badminton, chess, table tennis, weightlifting, cycling, athletics and the demonstration sport obstacles sports are in the roster of face-to-face competitions, while arnis, dancesport, judo, karate, muay, pencak silat, taekwondo and wushu will be played online.
Archery, badminton, chess and table tennis will also have kick off their competitions on opening day. Archery will be held at the San Ildefonso Central School grounds, badminton at the Ilocos Sur Badminton Center and Vigan Convention Center, chess at the Baluarte Function Hall and table tennis at the San Vicente Gym.
On Sunday, athletics get going at the Quirino oval, archery, cycling starting and ending at the Provincial Capitol in Vigan and weightlifting at the Caoayan Gym.