BARANGAY Ginebra San Miguel and Hong Kong Bay Area go for a commanding 2-0 lead over their respective opponents in Game 2 of the semifinals series in the Philippine Basketball Association Commissioner's Cup on Friday at the PhilSports Arena in Pasig City.
The Gin Kings head coach Tim Cone said they are bracing for Serbian Nicholas Rakocevic to play like a raging bull as the Hotshots try to level the best-of-five series in the game starting at 3 p.m.
"We are expecting a motivated Rakocevic to return in Game 2 so we are going to brace for that," said Cone, whose wards won Game 1, 87-84, Wednesday. "We're expecting more from Magnolia in to the next one. It's going to be a bigger fight than the last time."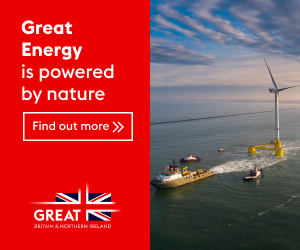 Rakocevic scored only 10 points and grabbed eight rebounds in 20 minutes of action. He was ejected in the third quarter for a flagrant foul penalty 1 and a technical foul he incurred earlier in the game.
Despite his absence in the crucial moments, the Hotshots didn't roll and die but put up a solid defense that kept them within striking distance. But Jamie Malonzo, Scottie Thompson and import Justin Brownlee took charge for the Gin Kings when it mattered most.
Malonzo led Ginebra with 21 points and 12 rebounds while Thompson finished with 16 points, seven rebounds and six assists. Brownlee struggled with 11 points, but grabbed 13 rebounds and had six assists, two steals and two blocks despite committing seven turnovers.
Paul Lee scored 21 points to lead Magnolia in Game 1.
Magnolia Coach Chito Victolero said "they'll keep on fighting."
"'Same thing … it will be more physical, a dogfight," Victolero said. "We felt we played good in Game 1, but we need to play better in Game 2. We have our chance if we stay close."
The Hong Kong Bay Area Dragons, meanwhile, are hoping to rip their series with the San Miguel Beermen open in Game 2 set at 5:45 p.m.
It wasn't the kind of game coach Brian Goorjian expected of his Dragons in Game 1 where they had to overhaul a 16-point third to win, 103-102.
"This is war, not a game, and we still got a lot to plays. This is just one game," Goorjian said. "The playoffs are totally different over the regular season. You play the same team maybe five times. The team that makes the adjustments, that gets better as the series goes on."
Andrew Nicholson posted 30 points—nine in the fourth—plus 15 rebounds and three blocks in Game 1. For deputy coach Jorge Gallent, the Beermen have to be aggressive throughout the game to tie the series.
"That's the main thing—aggressiveness in defense and offense," he said.