If there is any indication of the return and continuous growth of vinyl as a physical medium for music releases, consider this…. in the year 2022, there were 50 – yes, you read that right – independent releases on vinyl whether via 7,10, or 12-inch.
That is not counting the reissues by the major labels who are merely cashing in and do not really care for the industry.
What we like in the independent sellers and labels is how they do it right. Meaning – outstanding printing of the jacket in standard or gatefold form with pictures, liner notes, inserts, stickers, pins, booklets, and whatnot. They take the time to remaster them specifically for vinyl and they make proper remuneration to the artists.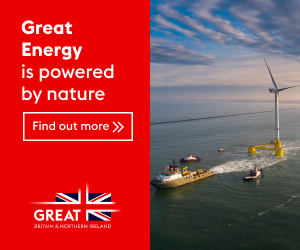 That is why the indie movement is more meaningful. The resurgence of vinyl is mainly because of these independent stores and artists themselves.
We saw that even at the start and height of the pandemic, sales of vinyl – both foreign and local did not slow down at all. It even increased meteorically. And the buyers of these titles aren't necessarily the same as the others. Not everyone will purchase, say indie rock as opposed to metal. Each band, each genre, has its own audience.
Not all digital music listeners will purchase physical copies. It is the same with vinyl enthusiasts – not all will patronize the digital versions.
Furthermore, the sales were not just on a national level, but also international. And this helps push Filipino music out there.
This 2022 is the first time since 1991 where we have seen voluminous vinyl production locally.
The indie sellers and artists have their music pressed either in the United States, Eastern Europe, Taiwan, or Hong Kong.
Here's the list:
Dawn of Cataclysm – Ataul
Kitchie Nadal
Six True Mentals Vol.3 – Six the Northstar
Ciudad
Filipino – Dong Abay
Sleeper's Paradise – Various Artists
Locked Down Since 2002 – Various Artists
Autonimbus – Nonentities
Haru Kaze – Victor MKII
Discotrillion – Narda
Alert Level – Various Artists
Pagbigkas – Dicta License
The Jerks
The Jerks Live – The Jerks
Brain Salad
Blunt Instrument – Kapitan Kulam
Parallel Uno
What Mek Rasta – Sistah Lore Meets Soulsteppa
Culture Cow – Tarsius
Sudden Pictures – Polyphonic Vision
New Wave 1986-87 Recordings – Ethnic Faces
You Look So F***ing Empty Without Me – Space-Ta with Tarsius
Critical Times – Ras Taro/Red-I
Dubplate Pressure Records: Macka B, Ranking Joe, Earl Cunningham, Red-I.
Fatigue – Assembly Generals
Affinity – Johnny Alegre
The Bones We Used to Share – Brick City
Danum
Dead Girl – Noa Mal
Laurent Legs – Space-Ta
Kjwan
Pirata – The Youth
98-05 – Eggboy
Kagid
Then & Now – Betrayed
Greatest Hits – Bras Pas Pas Pas Pas
The Class
Tales from the Alley – Lampano Alley
Pilipinas Hardcore III – Various Artists
All This Time – Itchyworms
Habangbuhay – Ebe Dancel
Weld – Squid 9
From Fiery Tongues – Basalt Shrine
Fuzz Sounds – Spacedog Spacecat
Sitcom Theme Songs – The Geeks
Don't Blame the Wild One – Ena Mori
RJ and the Riots
The Awakening – Kiss the Bride
Papuri Kay Sathanas – Kambing/Ebwa
Fundamental Task – Rastaveli Meets Red-I
If 2022 was massive for independent artists and labels, 2023 is going to be even bigger.