UNIVERSITY of the Philippines (UP) goes for back-to-back men's basketball crowns when it battles Ateneo anew in Game 2 of their race-to-two University Athletic Association of the Philippines Season 85 Finals on Wednesday at the Smart Araneta Coliseum.
The Fighting Maroons move to the cusp of repeating as champions with a 72-66 victory in Game 1 last Sunday, and are hoping to end the series in Game 2 starting at 6 p.m.
But for UP coach Goldwin Monteverde, winning two straight in a Finals series is easier said than done.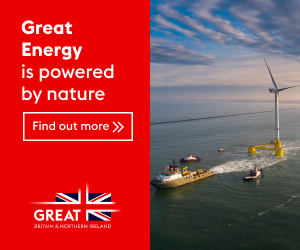 "It's only one game and we have to focus on the next," Monteverde said. "We won the first game but we still have more to improve on."
"We know what kind of team Ateneo is. We cannot afford to lower our guard. We have to prepare heading into Game 2," said Monteverde, whose wards won the crown, UP's first title in 36 years, only seven months ago when UAAP basketball action returned under a restricted environment.
Zav Lucero had 14 points and Joel Cagulangan contributed 12 points in Game 1 for the Fighting Maroons who have enough firepower in Malick Diouf and Carl Tamayo.
But Blue Eagles head coach Tab Baldwin said they would do whatever it takes to survive the pressure especially from the Fighting Maroons' leech-like defense.
"Execution during the whole game was difficult because the pressure from UP was really tight," Baldwin said. "Certainly, we have to figure out ways to compensate for the pressure as we need to focus on playing solid defense as well."
"You've got to find counters. We thought we had some [in Game 1] but we need more," he added.
Dave Ildefonso and Kai Ballungay also need to deliver big in Game 2 for Ateneo with naturalized big man Ange Kouame, Forthsky Padrigao and BJ Andrade expected to double their effort.
If Ateneo wins, Game 3 will be played Monday also at the Big Dome.
NU JINS BAG POOMSAE CROWN
NATIONAL University captured its first-ever title in a tight-contested taekwondo poomsae championships Tuesday at the Blue Eagle Gym.
Ceanne Rosquillo, James Lopez and Jed Tan sealed the Bulldogs' breakthrough title by ruling the men's team event with 8.265 points.
University of the Philippines's Dominic Navarro, Joshua Cachero and Datu Rayhan were second with 8.235, while University of Santo Tomas's Vincent Rodrigues, Kobe Macario and Darius Venerable finished third with 8.165.NU's other gold came from season MVP Laeia Soria, who ruled the women's individual category with 8.250 points, beating Aidaine Laxa (8.135) of University of Santo Tomas and Mikee Regala (7.880) of De La Salle University.
The Bulldogs finished with a 2-2-0 (gold-silver-bronze) medal tally, while the Tiger Jins amassed 2-1-1.