SHOPPING for gifts is mainly a pleasant chore many of us set out to do during the holidays and all year round. However, finding the most appropriate gifts can be quite challenging and time-consuming, especially when one must choose different sets of gifts for different people. A quick check reveals that the top ten choices for Christmas gift shoppers in the Philippines include cash, food, chocolates, garments, bags and purses—and yes, books!
"A book is a present that one can open again and again and again" is a statement that I encounter so often that the more I give books away, the more I am convinced of its veracity.
Thus, after being in the public relations industry for several decades now, I believe I have chosen books as the one, perfect gift that is simple, timeless, easy to get, affordable, and deeply appreciated by most recipients, especially if you know them well.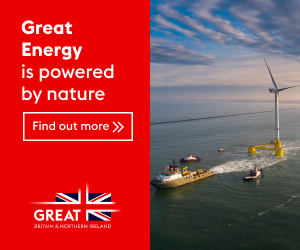 This Christmas 2022 seems even more timely for us to give books because after going through the ordeal of pandemic-related restrictions and other woes, many of us have realized that there are practices, habits, and possessions that we can really do without. We have discovered the blessing of having a warm and welcoming home to be "stranded in" and the love and company of a family that cares for you.
Most especially, we have rediscovered the joy memories bring, inspiring us to create more and to keep those memories alive.
As we hunkered down during the health crisis, many of us had the chance to go back to reading, picking up those books that had lain untouched in the shelves.
Here, let me cite a few reasons why I think giving books can help nurture and sustain those precious memories that were such a comfort during those times. And with this, I hope that we stay transfixed by the wonderful world of books even as we start to resume our old activities.
Books can store memories and express your sentiments. How can one even begin to build or store memories that will last a lifetime if one cannot relate such memories to reading, enjoying, creating, or writing a book? When you give a book gift written by a friend or someone you love, admire, respect, work with, or who is important to you, you not only show the author your kind support and friendship, but you also share your own feelings or sentiments with the people you are giving those gifts to. In a very real sense, you are giving something of yourself (and sharing your friendship with the authors) to your thrilled recipients.
A book is a personal gift that can last a lifetime. During the pandemic, a number of individuals and families—sons, daughters, wives, and children of patriarchs/matriarchs—suddenly thought of giving their parents/husbands/relatives/mentors the unique gift of a book written about them and their interesting lives. Can you imagine a more intimate way to honor and remember them than capturing and distilling everything they are and have done? This book would make a highly riveting reading fare that can be shared not only with friends and family, but also with the succeeding generations.
A cherished childhood friend (who moved abroad over twenty years ago) had entrusted to me a loose compilation of her poems written over three decades. I decided to publish it as a gift to her and when I sought her permission, she was delightfully overwhelmed. Her reaction so inspired me to have it done. The book of poetry is still a work in progress but I'm happy to give my friend a lifetime gift she will treasure.
There is always a special or unique book that you can give to each person. Book gifts don't always have to be profound. They need not be best sellers by award-winning authors or outstanding works of renowned writers. For your friends who haven't acquired a reading habit, prayer books or inspirational books or even journals or diaries with beautiful sayings would make for great gifts. These might eventually move them to write down their own thoughts and, who knows, their own stories or narratives. Blank pages also look inviting for folks who like to doodle or do sketches, a pastime that could evolve into a serious art-related undertaking.
Books also offer something for everyone. Whether the readers on your list are into biographies, photography, fashion, science fiction, the classics, an endless variety of book styles, sizes, illustrations, authors, and genres gives you the chance to present whatever will appeal to their tastes.
What I've listed so far are my own ideas on why books would make good gifts not only for Christmas or New Year, but for every occasion you need to give one. Or even when there's none!
I checked out the web site "Bibliophile Talks" and found additional reasons why everyone should consider giving books as gifts:
• Books can give give someone a whole new world to explore. In a way, "reading is a passport to the world." So it's one way of traveling for free.
• Books can offer the reader a whole new world "that is fantastical, exotic, unusual and exciting. This unscrews the imaginary power of the mind and makes people dive deep into the amazing world."
• Now that travel restrictions have been lifted, gifting someone with a book is like sending them on a mental or imaginary vacation for free.
• You can personalize a book.
I already mentioned the last. You can make the book a very personal gift. "Books gifted with a special message inside inspire sweet memories for years and decades to come. A message or inscription always goes well with a book" according to Bibliophile.
Whenever I can, I also make sure that I ask the authors I know to write a personal message for me when I buy their books and I feel that those messages add value not only to my book collection, but also to those who will read my books in the future. A signed book is a part of history and, in a way, even your own personal history.
• Books are the ultimate re-giftables. Some people may consider re-gifting as an a-no-no but re-gifting a book, for me, carries a special sentiment. Giving someone a book that you've read and loved and want to share is a touching gesture. I even suggest that before donating books you love to institutions that may not even appreciate these, your could first offer these to people whom you know might want it.
There should be a way of exchanging books with friends or people who may be looking for what you want to discard. They might, in turn, offer you a classic or vintage book that is already out of print. Recipe or cookbooks are also re-giftables, especially for culinary enthusiasts or homemakers who want to share what they've learned from their pre-loved books.
• Books make people better. Reading makes people more empathetic, according to research. People who read live longer, too. And there is no doubt about the fact that the world needs more empathy. A book can be thoughtful, and sometimes also thought-provoking. It may help people express what they may otherwise find difficult to put into words.
• Books can last forever. Again I mentioned this earlier: books can last a lifetime. But even when books suffer from years of "wear ad tear," the stories and memories that come along with them stay with you forever. Thus, by giving someone a book, "you etch a permanent memory in their mind."
To wrap it up: What about e-books or reading books on Kindle? Are they also worth giving as gifts?
I was gifted with a Kindle recently but I have yet to read my first book there. To be perfectly honest, I still love the feel of paper and the sensation of turning the pages of a real book. But for those who have completely transitioned to the digital landscape, go ahead and give them a Kindle. It is, after all, still a book!
Here are three books authored by close friends which were launched in the last year. Please consider them as gift suggestions.
Babeth Lolarga's "Moon Hanging Low Over My Window and Other Poems" book is available at physical bookstores like Solidaridad on Padre Faura, Ermita, Manila; artbooks.ph at 123 Pioneer Street, Mandaluyong; and Mt Cloud Bookshop, No. 1 Yangco Road, Baguio City. Also, at Shopee and Lazada online stores of UST Publishing House.
Chato Garcellano's "Necessary Contexts: Essays for our Times" is available through Gantala Press Shopee.
Joseph Pastrana's "Homespun True Tales of Tweed" is available at https://www.betterworldbooks.com/product/detail/homespun-true-tales-of-tweed-9780578350202
PR Matters is a roundtable column by members of the local chapter of the United Kingdom-based International Public Relations Association (Ipra), the world's premier association for senior communications professionals around the world. Joy Lumawig-Buensalido is the President and CEO of Buensalido PR and Communications. She was past Chairman of the Ipra Philippine chapter for two terms.
PR Matters is devoting a special column each month to answer our readers' questions about public relations. Please send your questions or comments to askipraphil@gmail.com.