After striking the indie scene with "Paumanhin" and "Papatungo", together with having their songs featured in the iWantTFC series "Sleep with Me", the sibling alt-pop duo finally paints us a collection of songs about their musical journey through their debut EP "Outlines". 
As for No Lore, this EP is called "Outlines" because it depicts their journey as they navigate a blank canvas full of hope and creativity in music form. Their music bursts forth a colorful display of alt-pop while it "explores life's grandest themes of love, heartbreak, and the light and darkness of living—most of which are just outlines of what's to come, and the unending possibilities that await our journey as a duo" says Tita Halaman and Jerald Juatco on their debut EP.  

"Outlines" consists of six (6) original tracks and one (1) cover rendition of Kate Bush's 1985 hit single "Running Up That Hill" which is one of the crowd favorites during their gigs. The EP starts with No Lore's debut single "Lou", which is a Scot word for love, but the song speaks of the denial of love itself. 
With its upbeat and catchy melody, powered by its poetic lyrics, "Lou" captivates its listeners in a lovely yet haunting moment of love, sadness, and hope. Lou narrates the story of a girl named 'Lou' whose fear of fighting for the things she loves kept her from love itself. "This song perfectly captures that desperate persistence of love and courage" No Lore shares.

Before launching the music video for "Lou", a webisode series called "Lou and Sam" directed by James Ocampo and starred by actress Fiona Yang and Ashe Uy (who previously starred in the Filipino musical "Rak of Aegis") was launched. It gave us an in-depth view of Lou's story of love and the denial of it.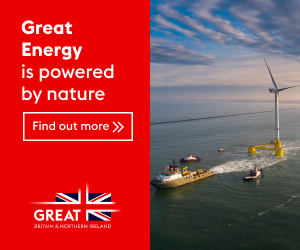 Right after "Papatungo", No Lore takes us to their first independent song "With Little Light" which the sibling alt-pop duo self-produced and promoted way before they were signed under the indie record label Off The Record.
"With Little Light' is my favorite song on this EP as it was the first song we produced without major help. Every time I hear it, it makes me think back to the time when we were learning to produce music, plan its release, and promote ourselves as No Lore. It's a song that reminds me of all the hard work that we are getting today." says frontman Jerald Juatco.

After a trip down memory lane, No Lore gives you a stripped and more intimate vibe with "Paumanhin-acoustic" as requested by their avid listeners. This is a more relaxed version of "Paumanhin" that would certainly be playlist-worthy for your cozy hugot days.
No Lore ends the EP with a unique version of Kate Bush's 1985 hit single "Running Up That Hill". After gaining attention from the popular Netflix series "Stranger Things", the duo decided to do a cover of "Running Up That Hill" during one of their live streams in kumu, and it was certainly an instant hit and sure crowd-pleaser. 
With live music events going back to its tracks, we've seen No Lore performing from one gig to another with their sessionists this time —giving their fans a full live band experience that will leave you dancing and bopping your head to the beat of heartbreak and hope.  We can only expect No Lore to continue making excellent music from paintings with poetry as they gradually build a name for themselves in the underground and mainstream scene.
Image credits: Off The Record