Still in euphoria over their hugely successful, sold-out Tanaw concert that took place at The Theatre at Solaire last November 26, Acel Bisa, Aia de Leon, Barbie Almalbis, Hannah Romawac, Kitchie Nadal, and Lougee Basabas have decided that once is simply not enough.
These sought-after female rock artists, who made their mark in OPM history not only as lead singers of the bands Orphan Lily, Moonstar88, Imago, Hungry Young Poets, Mojofly and Session Road but also as successful solo acts in their own right, are going for an extended encore.
A sequel of sorts to their collaborative show, this time at a newer venue at 123 Block in Mandala Park in Mandaluyong City, the concert dubbed as Tanawin: A Thanksgiving and Listening Party happening on December 14 is not just a mere repeat of Tanaw. Having introduced new songs that were well-received at the Solaire show, the ladies now see Tanawin as an opportunity to introduce more new material.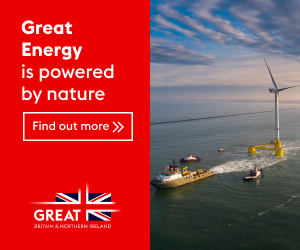 "While we like nostalgia, we are done looking back," Aia posted on her Facebook page as she promised fans "will hear new songs" and "catch collaborations" at Tanawin.
"While it takes courage to step into the realm of the unknown, it is doable alone. But why walk alone when you can party with sisters moving forward?," Aia added in explaining what fans can expect for the coming concert.
More than just giving those who did not get to see Tanaw another chance to catch these talented ladies together, Tanawin also provides those who did see the earlier concert to see all six of them again in a fresh, new light.
In addition to previewing their exciting new material, Tanawin will see Acel, Aia, Barbie, Hannah, Kitchie, and Lougee in an environment many of their longtime fans are more familiar with—in an outdoor venue known for standing-room-only which is a stark contrast to the posh and state-of-the-art halls of The Theatre At Solaire.
During her Tanaw set, Acel made a humorous mention of the now-defunct alternative rock bars, Mayric's and Club Dredd where all six of them used to play with their respective bands. With its similar vibe, 123 Block provides an ideal venue for a throwback tribute to the girls' humble beginnings during the late 90s and the early 2000s.
As a matter of fact, the place has become the venue of choice for launches of new releases by an increasing number of alternative acts as of late.
In using the word Tanaw as the title of their first concert together, Hannah explained that the word applies to "both looking back and looking forward."
"There's fluidity in the word. It's not stagnant. I can speak for the ladies in the group when I say, we're not stagnant. We're forever moving forward," she said in an earlier interview with SoundStrip.
During that concert, the six girls delivered charismatic performances that showed both the form and the sensibilities that endeared them to fans in the first place. In her set, Acel showed poise, experience, and yes, good humor as she delightfully turned her "silent guitar" situation into something that audiences ended up cheering her for.
Hannah's high-octane set was driven by pure adrenaline. Aia was on an emotional high while remaining visually enthralling. Barbie's set was pretty much a master class and shows why she is now regarded as one of the country's best guitarists. An obviously jet-lagged Kitchie was still able to turn back time and performed like she was never gone. And Lougee's memorable stint as a Dabarkads and constant gigging as the voice of Mojofly served her in good stead in sustaining the momentum left by her sisters in music.
The concert culminated in numerous combinations of collaborations that ultimately concluded with all six of them performing together onstage as a formidable all-female band.
With Tanaw now firmly entrenched in their rearview mirrors, Tanawin now sees the ladies marveling at the beauty of gazing longingly ahead of time, be it out of reflection, curiosity, or admiration. As singer-songwriters find new meaningful ways to share music and deliver confessionals, the ladies of Tanawin are ready to put out new songs in the same way they're comfortable serenading the crowd with familiar hits.
And obviously, there are those who still can't get enough of their performances in Tanaw. To them, Hannah has this to say.
"How to cure your Tanaw hangover? Let's have another!! See you at Tanawin," Hannah posted on her Facebook page.
Presented by GNN Entertainment Productions, Tanawin marks the second time that the six solo acts will be performing together live. From their early days as lead vocalists of late '90s/early 2000s bands, to establishing their identity as individual artists, the six acclaimed singer-songwriters have proven their staying power with sold-out tours and concerts, chart-topping singles and albums, and a dedicated fanbase.
Regular and VIP tickets are available at PHP 1,300 and PHP 2,200 VIP respectively, for a limited number/time only. Get it here: bit.ly/tanawintickets
Image credits: Marvin Chua