It has been a little over several weeks since British indie pop band Prep played Manila for the fourth time in their career and we caught up with vocalist Tom Havelock and drummer Giom Jambel who were back in England.
Bassist Daniel Radclyffe and keyboardist Llywelyn Myrddin were unavailable.
Since their return to London, Jambel has been writing for his tour diary.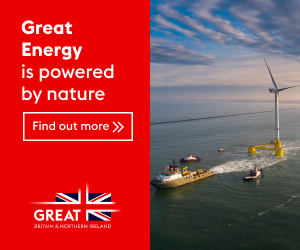 "I have been writing a tour diary while we were away," the Prep drummer explained. "The reality is the mixture of jetlag and all our commitments has left me with no time to write it. So that is all I have done since we got back while our memories are still fresh from the last 20 days."
"As for my personal reflection about this tour — this has been the greatest thing I have done musically."
Havelock concurred with his bandmate's thoughts.
"I agree this is the best experience I have had about our music," added the vocalist. "To have two years were all sorts of human connections were limited and we were shut off from each other, and to not know if people were interested to see a Prep show… to make that connection with the fans in Asia was overwhelming."
The Philippines was their second to the last stop, and the band was able to actually spend a few more days in town rather than – in Jambel's words – "go from airport to hotel to venue to hotel and back to the airport."
The extra days in Manila as well as Tokyo and Bangkok prior to planning into the Philippines helped make the band understand the larger world out there. "One we don't know," admitted Havelock. "And we love the interaction and literally learning the new and different cultures"
The final leg of the tour was in South Korea, a place Jambel describes as "where it all started. Korea is where it all started for us. It was emotional and a special moment for us."
Havelock elaborated, "The first time we heard that anyone outside the UK was getting into Prep was when we saw these videos. We had only put out Cheapest Flight."
Chimed in Jambel, "And we had played nothing. Not even shown our faces. It was just a name and artwork for one song."
"There was a video on YouTube where there was this DJ crew at a mall in Seoul (Korea) playing our music Cheapest Flight. It was nuts seeing our music being played to this massive crowd with their cell phone lights on. So this gave us an idea that there was something going on."
And that is how Prep began to look eastward to spread their music.
"It was another great night for us with an electric atmosphere," said Havelock of the Korea show.
After their Seoul concert, the band did television and radio guestings and some photo shoots.
"That is something we never really have done in our lives," admitted Havelock.
"To do a tour this size and perform our own music, it is always amazing to see the audience sing along to the songs we wrote."
Even before the tour was over, there was a clamor to perform in other spots outside Manila as well as in other places in Asia.
"We hear the message and we'd love to get out to other places," promised Havelock.
For now, aside from rest and recuperation from a grueling tour, the band is back doing what they love – making music.
"We literally just came home and our cover of a Harry Styles song went viral in the Philippines," related Jambel. "When we flew back there were three thousand videos using the tune and now it is over 10,000. The manager and the label are very happy about that."
"Now, we all have to learn how to dance and use TikTok," grinned Havelock. "But seriously, we need to make some music because in our travels, we have so many new ideas and experiences to draw from."
"We just hope it doesn't take another two years before we can tour again."