The chief of the Yamaha Motor Philippines Inc. (YMPH) said the Philippines needs to build the battery stations required by electric bikes before considering its importation.
YMPH President Hiroshi Koike said policymakers would also have to think about the disposal of batteries used for e-bikes.
"We need to think a lot before bringing these (e-bikes) in; we need to think about how to have battery stations," YMPH President Hiroshi Koike told reporters on Monday.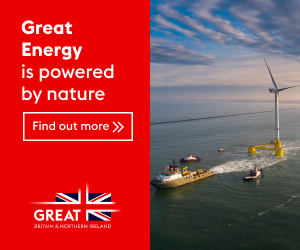 "As a manufacturer, we (also) need to think about how to collect the battery because when we talk about saving the environment, which is supposed to be the objective of EVs [electric vehicles], there is no point if people start throwing out the batteries everywhere. It's not good for the environment."
Koike noted that Yamaha already manufactures e-bikes in Vietnam.
Meanwhile, the YMPH executive said rolling out EVs is only "one of the options" in reducing carbon emissions. He said the company is also looking at hydrogen engines and biofuel.
"There are different options and I think we should be open-minded and think what is best for society and customers as well."
As for the zero tariffs on electric vehicles (EV), Koike said this may not be enough to spur the growth of the EV industry.
"It (zero tariffs) is better than nothing. But I don't think it is enough. Simply speaking, if we were to come up with an e-bike that has a similar performance as the current internal combustion engine, the price would be double. A few percent would not offset those."
Koike said the country also has to invest in infrastructure. As to how it should be done, he said, "We cannot do this alone. There are so many obstacles that need to be hurdled, tasks that need to be done. Everybody is working together to think about how to do this."
He said rolling out the EV development plan cannot happen "overnight." He said Manila can consider pattering its EV plan after Europe's, to learn from what it has done and avoid making the same mistakes that it committed.
Two weeks ago, Socioeconomic Planning Secretary Arsenio M. Balisacan announced the Neda Board had endorsed a new Executive Order (EO) to Marcos to implement the tariff-free policy for EVs.
The zero-tariff policy will cover EVs such as passenger cars, buses, mini buses, vans, trucks, motorcycles, tricycles, scooters and bicycles among others.
"The EO will temporarily reduce the most-favored nation (MFN) tariff rates to zero percent for 5 years and completely built-up or CBU units of certain EVs, except for hybrid-type EVs," Balisacan said.
The pending measure will exclude hybrid vehicles, which makes use of an electric motor and a traditional combustion engine.