IT'S mission accomplished with a flourish for Olympic gold medalist Hidilyn Diaz-Naranjo at the International Weightlifting Federation (IWF) World Championships on Thursday in Bogota, Colombia.
Putting emphasis on "with a flourish," Diaz-Naranjo left no room for any Thomas to doubt her performance by sweeping the snatch, clean and jerk and total lift in the world championships, which unlike the Olympics, offers three separate gold medals for each form.
"Thank God!" Diaz-Naranjo posted on her Facebook page minutes after ruling the women's 55 kgs category, barely 17 months from winning the country's first Olympic gold medal in Tokyo in July 26, 2021.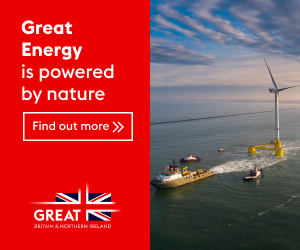 Diaz-Naranjo's gold medal numbers were pegged at 93 kgs in snatch, 114 kgs in clean and jerk and 207 kgs in total lift.
Her opponents? They couldn't scratch the surface and missed posting an Olympic-size upset at Bogota's Gran Carpa Americas Corferias.
Hometown bet Roselba Estela Morales del Aguila lifted 110 kg in clean and jerk and 199 kgs in total lift to settle for silvers in both forms and 89 kgs in snatch to add a bronze medal.
Mexico's Ana Lopez Ferrer got silver in snatch with 90 kgs and bronze medals with 108 kgs in clean and jerk and 198 kgs in total lift.
Diaz-Naranjo could have entertained doubts on herself as she targeted the only gold medal missing from her collection of titles.
The journey to Bogota differed because she's had more days attending to functions and socials rather that sweating in the gym after she turned into a multi-millionaire sports heroine and personality since winning that gold in Tokyo.
She's now also married to her coach and trainer Julius Naranjo—on the first year anniversary of her Tokyo conquest—a status that relatively draws negatives from skeptics.
"We predicted that she's going to win it all," Samahang Weightlifting ng Pilipinas national Coach Richard Pep Agosto told BusinessMirror moments after the gold medal-winning feat. "Hidilyn [Diaz] really prepared hard for this."
Prepared hard Diaz-Naranjo did with her the now famous Team HD—Julius Naranjo as head trainer and coach, sports nutritionist Jeaneth Aro, sports psychologist Karen Trinidad and latest addition assistant trainer Rowell Garcia.
"We are truly grateful to Team HD for this is a result of hard work, a combination of determination, continuous training and confidence," Philippine Olympic Committee President Rep. Abraham "Bambol" Tolentino said. "Hidilyn knows that there are people behind her who truly supports her."
"Greatness comes when special people congregate and unite for a common goal," Tolentino said. "This recent breakthrough of Hidilyn is proof that Filipinos are strong and talented individuals."
Philippine Sports Commission chairman Jose Emmanuel "Noli" M. Eala congratulated Diaz-Naranjo saying "Hidilyn has proven once again that the fire in her heart to be second to none in her field continues to burn and remains the benchmark by which every weightlifter and Filipino athlete must measure themselves against."
"The PSC will forever be proud of Hidilyn as the epitome of a great champion and will always provide support in her continuing quest to bring honor to our country. Mabuhay!" Eala said.
Diaz-Naranjo at 31 has it all—Olympic and world championships gold medal and Asian and Southeast Asian crowns.
But she aint done yet—Paris beckons in 2024.