Over two years ago, COVID hit the world by storm, forcing entire economies to go digital—even countries like the Philippines with historically poor connectivity. In 2021, the e-commerce market sales in the Philippines reached $17 billion, largely driven by 73 million online active users. This is estimated to reach $24 billion, with 17% growth through 2025.[1]
As the backbone of the Philippine economy, MSMEs will play a major role in driving e-commerce growth. In fact, government agencies continue to boost the digitalization of MSMEs. Very recently, the Department of Trade and Industry (DTI) partnered with Southeast Asia's first SME superapp Enstack to develop programs that will boost the digitization of MSMEs in the country.[2]
But while helping small businesses thrive in today's digital-first environment will continue to be a priority for Enstack, CEO and co-founder Macy Castillo also points out the need for future-proofing business operations as the post-pandemic reality shapes up to be a balance of offline and online commerce.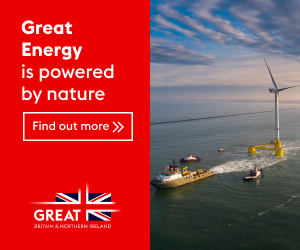 "The easing of mobility restrictions complements the strength of our superapp, as having a seamless experience for online and offline commerce has always been our key focus. In-store shopping is slowly coming back and the set of commerce tools we have readily available to future-proof our merchants' operations across all sales channels responds to this shift. Best of all, they get access to our features and all our partners with just a single sign-up," said Castillo.
With a growing community of over 50,000 merchants in the Philippines, Enstack operates much like the community it serves—constantly and rapidly evolving.
"We plan to spend the remaining part of 2022 on further developing the seamless end-to-end selling experience our merchants enjoy—from online and offline order taking to shipping, payments, and back-office solutions. This includes adding more partners to enhance our superapp's integrated services and optimizing Enstack's features to help merchants sell, earn, and manage their business with ease," added Castillo.
As a hybrid commerce environment becomes the norm, providing a seamless experience for both offline and online commerce will be a key focal point for Enstack in the coming year. "We always listen to our merchants' feedback and will be releasing several sought-after features to help them overcome daily operational challenges. This includes order summary printing for merchants in food and retail who need help fulfilling orders in their kitchen or warehouse, as well as tablet and PC versions for enterprise users," she said.
This means adding even more third-party solutions to Enstack's growing ecosystem, such as financial tools, marketing apps, and operations management apps to integrate and enhance the merchant experience.
"We ensure that our app maximizes an entrepreneur's day-to-day operational capacity–beyond what digitized ledgers can do. If businesses want to sell across different channels, they can quickly set up an online store and even manage offline transactions with Enstack Cashier," said Castillo. "Should they need an easy live selling order management tool or receive orders through online chat, they can just turn on Facebook Live and Facebook Chat on our app to link their accounts."
---
[1] https://www.trade.gov/country-commercial-guides/philippines-ecommerce#:~:text=Overview-,Market%20Overview,with%2017%25%20growth%20through%202025
[2] https://mb.com.ph/2022/10/27/enstack-rolls-out-latest-feature-for-merchants-to-collect-quick-customer-payments-via-payment-links/