THE American Chamber of Commerce of the Philippines (AmCham) said it is pushing for the amendment of the Philippine Economic Zone Authority (PEZA) law to allow PEZA-registered business enterprises (RBEs) to adopt a more permanent work-from-home (WFH) arrangement.
AmCham Executive Director Ebb Hinchliffe revealed to reporters at the sidelines of the Arangkada Forum press briefing on Thursday that the "usual suspects" in terms of attracting foreign direct investments (FDIs) are
high energy cost, labor cost, ease of doing business, and corruption.
However, Hinchliffe put the spotlight on the issue of paper transfer of registration from PEZA to BOI to adopt up to 100 percent WFH arrangement, noting that all members of the foreign chambers in the Philippines are dealing with this issue.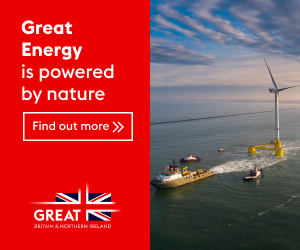 "We're a little concerned . . . I think all of our members are dealing with the current BOI versus PEZA issue because that's a big one—the WFH issue. We got to really …one of my priorities is get the PEZA bill, [Corporate Recovery and Tax incentives for Enterprises] CREATE bill revised so that it allows WFH ..that's a very top priority," Hinchliffe stressed.
With this, he said the AmCham is pushing for the amendment of the PEZA law "absolutely as fast, as hard as we can."
"That's part of what I was saying about getting the budget down early, getting [Regional Comprehensive Economic Partnership] RCEP out of the way, we don't have to miss that in January. In January, we start revising the PEZA bill to allow WFH," Hinchliffe said.
He added that the current PEZA law needs to be amended to put a stop to the "continued rift" on the work-from-home arrangement. "We're trying to …the current investors here… the [business process outsourcing] BPO industry in particular are saying 'ok that won't affect the manufacturing, it only affects financial service companies and they want work from home and this bill won't allow it.'"
Under Fiscal Incentives Review Board (FIRB) Resolution No. 026-22, RBEs in the IT and Business Process Management (IT-BPM) sector that have remaining incentives under Section 311 of the National Internal Revenue Code (NIRC) of 1997, as amended by the CREATE Act, or those with approved incentives under the CREATE Act on or before September 14, 2022, may opt to transfer their registration to BOI to implement up to 100 percent WFH.
The resolution said an RBE contemplating transferring its registration to BOI must file a request with its concerned investment promotion agency (IPA) on or before December 31,2022.
However, according to the Department of Trade and Industry (DTI) Memorandum Circular (MC) No. 22-19, those who did not exercise the option to register with the BOI shall be covered by Section 309 of CREATE, which states: "A qualified registered project or activity under an Investment Promotion Agency administering an economic zone or freeport shall be exclusively conducted or operated within the geographical boundaries of the zone or free port being administered by the Investment Promotion Agency in which the project or activity is registered."
Section 309 of CREATE applies to RBEs registered with Peza. Meanwhile, the BOI is the only IPA not affected by the boundary constraints or zone limits.
The AmCham official called the December 31 deadline for the paper transfer a "one-pager."But, Hinchliffe said, "we're looking at it. We're encouraging our people to go ahead and sign it because it's a mixture between PEZA and BOI."
While BOI is not affected by zone limits, Hinchliffe cited the advantages of being a PEZA-registered business enterprise. "The best plus for PEZA is dealing with the [local government units] LGUs. BOI does not deal with LGUs. PEZA does. And so that relationship is a must."
"The thing I've always been impressed with PEZA is you can call up the Director General of PEZA at midnight and show up at the phone and watch your problem help you solve it. I've not had that luck with BOI," Hinchliffe said.
Peza earlier said it would retain the monitoring and reporting of the subject locators' performance and for other compliance requirements. The paper transfer of registration will not involve physically relocating the operations of RBEs or giving up the incentives they currently enjoy.
Speaking at the 2022 Investors' Recognition Day Peza officer-in-charge Tereso O. Panga two weeks ago cited the need to amend the 27-year-old Peza law, particularly to institutionalize the work-from-home policy so that the BOI and Peza are put on equal footing, where both can avail of WFH with incentives.
In September, IT and Business Process Association of the Philippines (IBPAP) President Jack Madrid also recognized PEZA as a "one-stop shop of suite of services that they are able to provide their locators."
The head of IBPAP earlier stressed that this is a "big deal" because it "reduces a lot of administrative tasks and allows investors to do what they set out to do." He added that this will remain "a very prominent feature" of remaining with Peza.