THE national government's total gross borrowings from January to October declined by a fifth on an annual basis to P2.05 trillion, latest Bureau of the Treasury (BTr) data showed.
The end-October total borrowings was P698.683 billion lower than the P2.75 trillion recorded in the same period of last year.
The 10-month gross borrowings is nearly 93.18 percent of the P2.2-trillion total borrowing target set by the national government this year.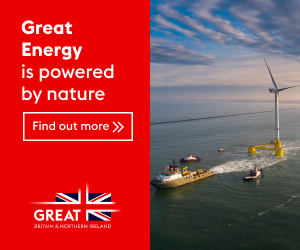 BTr data showed that the bulk of the amount borrowed by the national government as of end-October consisted of gross domestic borrowings that reached P1.578 trillion.
The amount was 29.22 percent lower than the P2.23 trillion recorded during the 10-month period of 2021.
The lion's share of gross domestic borrowings during the reference period came from Fixed Rate Treasury Bonds at P1.038 trillion, followed by Retail Treasury Bonds at P878.248 billion.
There was also a net debt redemption on Treasury Bills amounting to P338.439 billion, as more debts were repaid than borrowed.
Data from the BTr also showed that gross foreign borrowings in the January-to-October period declined 9.072 percent to P471.655 billion from P518.714 billion recorded in the same
period of last year.
Of the total gross foreign borrowings, program loans and multitranche dollar-denominated global bonds amounted to P136.6 billion and P234.259 billion, respectively.
The remaining amount was borrowed through a project loan (P72.24 billion) and through the issuance of yen-denominated Samurai bonds (P28.552 billion).
For October alone, the national government borrowed P182.429 billion, a quarter higher than the P145.782 billion recorded amount last year, driven by higher gross foreign borrowings, based on BTr data.
Gross domestic borrowings in October was slashed by more than half year-on-year to P56.733 billion while gross foreign borrowings surged by 943.20 percent on an annual basis to P125.696 billion, BTr data showed.
The BTr earlier reported that the national government's outstanding debt as of end-September reached a new record level of P13.52 trillion. (Related story: https://businessmirror.com.ph/2022/11/04/end-september-phl-debt-hits-record-high-%e2%82%a713-52-trillion/)
The country's outstanding obligation has overshot the national government's projected debt stock level of P13.43 trillion by the end of this year.
The Treasury said about two-thirds of the national government's outstanding debt were domestic borrowings while the remaining obligations were sourced externally.
The Treasury said that domestic debt stood at P9.3 trillion, which was P357.27 billion or 4 percent higher than its end-August level.