With a new music video titled "S.W.A.B.E.", the five-man OPM band named The MotherCampers aka TMC are gaining traction on online music platforms. Band songwriter Ayanstein Tolentino told SoundStrip that it's the lead single to their upcoming album titled "Hindependencia."
You see it? From the song and album titles to the band's name and its chief songsmith, the group seems to have a thing for playing with words. Not only that. About "S.W.A.B.E." Ayanstein said, "While I was at the airport waiting for my flight, I thought of writing a tribute song to the Eraserheads that I think no one has ever done before. E-Heads are my childhood musical heroes so I tried to draw influence from their early albums."
Music Journey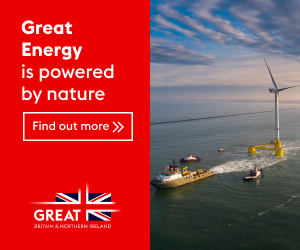 The MotherCampers are songwriter Ayanstein 'Ayan" Tolentino on guitars and backing vocals. Nichol Baluyot on drums and percussions, Manfred Valentos on guitars, A.I. Garcia on bass and Jols Mendoza on vocals and harmonies. Their sound is an amalgam of a range of individual influences including the E-Heads, Rivermaya, APO Hiking, Juan dela Cruz, Nirvana Foo Fighters, Radiohead, and Biffy Clyro. Collectively though, they'd rather call their music "Original Pinoy Rakenrol." 
Ayanstein considers himself a full-time musician/songwriter.  He came from a band named Virus Artists which released an album in 2002 and used to front act on tours with Slapshock,  In 2017, he snapped out of a six-year writer's block and started making music again which eventually led to the present line-up of the TMC band whose tight chemistry Ayan believes is the perfect vehicle for the music in his playful mind.
In their live performances, the band members have their own unforgettable shows that remind them of the real pleasure of being a musician.
UP Fair 2022, Rev Music Festival and Kalye Tunes are Ayan's most memorable gigs, so far, He enthused, "It felt surreal when people started singing along, dancing and moving to our songs, Masarap sa puso kapag nakikita ng isang musikero na dama sya ng mga tao lalo na sa bigger stages."
For drummer Nichol, it's UP Fair 2020! (Kalye Tunes). He recalled, "Sobra akong kabado kasi malayo kami sa genre ng mga artist that night. Dominated ng mga rap acts. Pero in the end, sumabay ang crowd sa mga kanta namin."
Forging Ahead
The journey toward releasing their first single was exciting, according to Ayan. He likens it to "honoring the band that inspired most Filipinos to support local music."
Recording an album is an altogether different matter, even if it's as much an exciting experience as the carrier single. Ayan explained, "Yung creative process para talaga kaming mga nanay na magluluwal ng bata. Challenges were the weather and our schedule and yung lockdown which added 2-3 years sa pagtatapos ng album. We just kept producing and making songs kahit lockdown. It kept us sane and accomplished kahit magkakalayo kami."
Their eventual "children" (aka songs) in the album would have their own attraction to their creators. Ayanstein said, "Malaki attachment ko sa mga songs since umaabot na ng almost 3 decades yung iba kaya lahat memorable saken, but "Repleksyon" is one of my faves kasi isa siya sa mga unang nirecord namin at nagenjoy kami kasi ni-recod namin siya after mapanood 'yung Freddie Mercury movie. eh we were influenced to "play" with the vocal harmonies which really gave it a very distinct and unique sound. A different kind of OPM"
Nichol: "Ningning" para sa akin. Simple lang ang palo ko pero dito ako pinakanahirapan sa pag rerecord. Yung consistency at feel ng song, matagal bago ko nakuha. And dahil na din na hindi namin siya natutugtog pa ng live, madami naging changes during recording sessions."
For all the efforts and initiatives, the musical trajectory of The MotherCampers isn't just about forging ahead with fresh new music. They've got something up their sleeves that's bigger than the music-making, recording and live shows.
Ayan explained, "Apart from spreading the messages with our songs, we started Make Collab Not War noong 2018 which seeks to create a collaborative environment for aspiring and known musicians. We envision different genres from different parts of the country coming together. From Luzon/Manila events, we look forward to travel to the Visayas and Mindanao where healthy at maganda din ang music scene."
TMC's new single will be available on digital music platforms on December 25, 2022 and the CD album will be officially released on New Year's Day 2023.