Several countries are now training their eyes on environmentally harmful subsidies, or programs that encourage unsustainable production or consumption and harm nature by exhausting natural resources, degrading global ecosystems and damaging planetary health.
These countries are hoping to narrow the huge budget gap in biodiversity to ensure sustainability.
As part of the United Nations Development Programme Biodiversity Finance Initiative's (UNDP-Biofin) Regional Dialogue that was held in the Philippines last month, selected Biofin member countries have presented potential biodiversity finance solutions during a special session at the Makiling Botanical Garden in Los Baños, Laguna.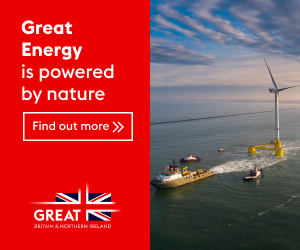 Biofin members, represented by over 70 biodiversity finance experts from Europe and Asia, showcased various approaches, showing through posters, how they intend to address the huge biodiversity gap, and hopefully help avoid the extinction of global species.
Financing biodiversity
"Biodiversity finance finds ways to raise and manage funds to sustainably manage biodiversity. The wealth of our participants' experiences presents an array of fundraising solutions for the post-Covid world," Biofin Global Manager Onno van den Heuvel said during the kick-off ceremonies of the three-day dialogue.
He said biodiversity investments can stave off extinction. In fact, he said every $1 billion investment reduces the total number of threatened plant and animal species by 0.57 percent.
However, just 0.19 percent of the world's cumulative GDP is allotted for biodiversity, Heuvel pointed out.
More than halting extinction, biodiversity finance protects the natural systems people rely on, he added.
The dialogue sessions tackled results-based budgeting, public-private finance partnerships, nature financial disclosure, insurance, compensation mechanisms, repurposing harmful subsidies, debt instruments, Islamic finance, protected area finance, crowdfunding, lotteries, carbon-based finance instruments, offsets, task forces on nature-related financial disclosures, coral reef insurance, plus practical Covid-19 recovery strategies.
Unique biodiversity finance solutions
Several country representatives presented through creative posters how they intended to narrow the biodiversity financing gap, offer solutions to the challenge of funding biodiversity protection and conservation in their respective country and in others.
"Ten countries presented their biodiversity finance solutions in the session. All solutions were unique. This gives other countries new ideas and learning experiences that may help address policy issues in implementing their own biodiversity finance solutions," Ozlem Culhaci of Biofin Global told the BusinessMirror in an interview on November 10.
She said to make the finance solutions work and become a reality, countries must work with policy-makers, such as the national government's executive and legislative branches, local governments, and other stakeholders they intend to partner with.
Philippine Biodiversity Strategy and Action Plan
In response to the alarming loss in biodiversity, the Philippine government has put in place the Philippine Biodiversity Strategy and Action Plan (PBSAP) 2015-2028.
It is a strategic instrument, which vision is that by 2028, the country's biodiversity is restored and rehabilitated, valued, effectively managed and secured, mainlining ecosystem services to sustain healthy, resilient Filipino communities and delivering benefits to all.
The PBSAP integrates and mainstreams the objectives of the Convention on Biological Diversity (CBD), an international treaty to which the Philippines is a party, into the national development and sectoral planning framework that includes measurable targets for CBD commitments.
The objectives include sustainable use of the country's biodiversity components, and fair and equitable sharing of benefits arising out of the utilization of genetic resources.
Budget gap
To implement PBSAP, the government said P24 billion is needed yearly to cover the costs of park management, personnel, equipment, research, operations, plus other overheads.
A baseline study conducted by the Department of Environmental and Natural Resources' Biodiversity Management Bureau (DENR-BMB) and Biofin, however, found out that from 2008 to 2013, just P5 billion was allotted for biodiversity initiatives, or a mere 0.31 percent of the national budget.
This means Philippine biodiversity projects are only 20-percent funded. Hence, this scenario presents a clear 80 percent financing gap that needs to be addressed.
Mining and biodiversity
A multibillion-dollar industry, taxes from mining is now being eyed by the government to boost its post-Covid-19 recovery effort.
Biodiversity finance experts, at the same time, are also looking into the steady flow of investments in mining for the protection and conservation of the country's rich biodiversity.
A country considered to be one of the megadiverse countries in the world but also a biodiversity hotspot due to the rapid rate of biodiversity loss, experts say the mining industry in the Philippines is a possible source of funds for biodiversity conservation and protection.
Its proposal, "Enhancing biodiversity conservation and protection in mining activities in the Philippines," tells of the huge potential of mining, a highly extractive industry and one of the biggest threats to the country's biodiversity, in addressing the huge biodiversity financing gap.
Huge potential
Mining has rich deposits of gold, copper, nickel and other minerals still waiting to be tapped.
Currently, there are 51 operating metallic mines, including 12 gold, 3 copper, 32 nickel and 4 iron in the Philippines as of January 2022.
There are also 56 operating nonmetallic mines that extract limestone, marbleized limestone, silica, aggregate quarries, dolomite, clay, sand and gravel, volcanic tuff and greywacke, a dark coarse-grained sandstone.
Mainstreaming biodiversity
"By mainstreaming biodiversity conservation and protection in mining activities, half, or P20 billion or $3.5 billion, can be redirected to biodiversity," said Anabelle Plantilla, Biofin Philippines Project Manager told the BusinessMirror on November 9.
"There's already a policy in place that can make this happen," she added.
Republic Act 7942, or the Philippine Mining Act of 1995, is "one of the stringent mining law in the world."
According to Plantilla, through the development and approval of the DENR, the agency mandated to manage the country's natural wealth and its policy issuance, specifically Administrative Order 2022-04, adequate measures for responsible on-shore and off-shore mining toward ensuring biodiversity conservation and protection are provided.
This include progressive and final rehabilitation of mined-out areas that would help the mining sector easily narrow the huge biodiversity financing gap in the country.
Mining companies' commitment
Mining companies are required to implement various programs, such as Social Development and Management Programs (SDMP), in which it has to set aside a portion of the total project cost for programs that will benefit the host communities.
According to Biofin Philippines, the total cumulative mining company fund as of December 2021 stands at P416.29 billion (approximately $7.1 billion).
For the SDMP alone, around P26 billion is committed to be spent.
Meanwhile, for the Environment Protection and Enhancement Program, mining companies are set to spend around P384.7 billion.
For the Final Mine Rehabilitation and/or Decommissioning Plan, P5.51 billion is allocated by the industry.
Proposed biodiversity actions for miners
According to Plantilla, mining companies can contribute to biodiversity conservation and protection by simply undertaking progressive rehabilitation at every stage of their operation.
She said they could employ full-time personnel with ecology and biodiversity conservation expertise.
"Of course, we know that completely restoring what was lost after mining is impossible. But somehow, we can still recover some of the biodiversity that was lost through progressive rehabilitation," she pointed out.
It was proposed to strictly set aside 5 percent of approved tenements as a reference ecosystem from which rehabilitation teams can get their idea of how much biodiversity is needed to be brought back.
At the same time, by integrating biodiversity conservation in the SDMP of mining companies' biodiversity-friendly enterprises, in the propagation of native plants and in the promotion of agroforestry development of green parks, it can boost the country's effort of conserving and protecting its rich biodiversity.
The question is: Will it work to save the country's endangered flora and fauna from extinction?
Image credits: Gregg Yan