What do these researches and innovations have in common: the test kit to determine microplastics that was invented by a Philippine Science High School Student, a gigantic mango, a converted electronic-tricycle, electric tricycle, textiles and 3D printing?
They were among the exhibits on research and innovation that caught the interest of President Marcos Jr. during the recent National Science and Technology Week (NSTW) held at the World Trade Center in Pasay City.
"There was no exhibit that the president did not appreciate," Science Secretary Renato U. Solidum Jr. said during the hybrid news conference at NSTW.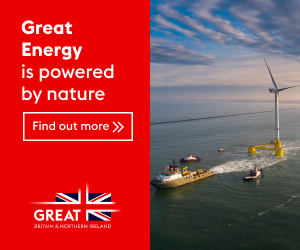 President Marcos went around and viewed the products of researches after ribbon cutting for the exhibits.
Regarding the president's statement in his speech on providing direction to research, development and innovations (RDIs), Solidum said that is already the plan under his helm at the Department of Science and Technology (DOST) that started in July.
"I think the president's instruction is a clear manifestation of his support to the DOST and he has high hopes that we can deliver. It is also a manifestation of positive clues for us because we are already doing what he said, but we need to maximize our efforts in some," he said.
Solidum added that the DOST has plans on branding many of its projects to unify its efforts, including those from the regions, "into one national program in order to have higher impact."
When he accompanied Mr. Marcos in the exhibits, Solidum disclosed that the president give him an assignment to help hasten the delivery of aid after a disaster.
"It is a reporting issue that he wants fast-tracked," the DOST chief said.
He added that department will focus on the developing smart and sustainable communities.
"Smart is also a brand name because there can be many technologies that we can share with the local governments," he said.
He explained that the "smart city, community, barangay, town or province does not only involve digital technology, but many other technologies that the DOST can offer."
Solidum explained that the NSTW exhibits exemplified some of the current focus areas of the department.
Among these are the creation of technology-based enterprises and jobs for regional and national development, food security, energy, transportation, health and nutrition, STEM (or science, technology engineering and mathematics) education, climate and disaster resilience.
DOST agency heads talked about the focus of their respective offices during the news conference.
Building on tech developed vs Covid
Dr. Jaime C. Montoya, executive director of Philippine Council for Health Research and Development of the DOST (DOST-PCHRD), said the agency will continue in building on the technologies that it started against Covid-19.
He said the GenAmplify, a Filipino health company that developed a diagnostic RT-PCR test kit against Covid19, is now using the same platform against monkeypox. The company was supported by the DOST-PCHRD.
He added that another monitoring technology that was supported by the DOST-PCHRD, the Feasibility Analysis of Syndromic Surveillance Using Spatio-Temporal Epidemiological Modeler for Early Detection of Diseases or Fassster, is currently being used by the Department of Health.
It is monitoring monkeypox entering the country using mathematical models.
Montoya said another world-class DOST-supported technology, the Axis Knee System for the knee replacement, an affordable and high quality Filipino technology, is now addressing hip problems.
Native pig for lechon
Dr. Reynaldo V. Ebora, executive director of DOST-Philippine Council for Agriculture, Aquatic and Natural Resources Research and Development (DOST-PCAARRD) said the agency will continue its programs in agriculture and aquatic resources through the Industry Strategic Science and Technology Program.
It will continue efforts in technology transfer against African swine fever, while it is collaborating with the Department of Agriculture in the development of testing kits and in characterization of different isolates.
Ebora added that the agency has big efforts in technology transfer and is investing a lot of resources in Technology Business Incubators and in the creation of agricultural business hubs that were developed through RDIs by state universities and colleges (SUCs).
He said DOST-PCAARRD has efforts in biodiversity because there are still many components in marine and terrestrial resources that need to be characterized.
It is being assisted by research teams from the Mindanao Satte University, University of the Philippines Mindanao and other universities like Batangas State University.
In human resources development, it is coordinating with the DOST-Science Education Institute for scholarships abroad for graduate programs that are not available in the Philippines.
In livestock and poultry, it will continue disseminating successful technologies that are being adapted by communities and industries, like in Itik Pinas and pure-bred native chicken.
He said the native pig, which has a purity rate of 90 percent, is being developed for lechon because of its tasty flavor.
Mobility, robotics and creative industry
Dr. Enrico C. Paringit, executive director of DOST-Philippine Council for Industry, Energy, and Emerging Technology Research and Development, said the agency has a cohesive program on mobility, because it is converting old vehicles, making new ones like the electric (e)-jeep and is into developing charging stations.
"Our challenge in e-vehicles is that we have no chargers in many parts of the country," Paringit said.
He said in the coming years, DOST-PCIEERD will have projects in maritime technology and industry.
"Being an archipelagic and maritime nation, we would not achieve prosperity if we will not strengthen our maritime technologies and industries," he said, like in making ships and small boats.
In low-carbon transport system, with e-car, jeep, tricycles, there should also be e-boats, including in the Roll-on, Roll-off boats in the inter-island transport, he said.
PCIEERD is also into food processing, to ensure food security so that they do not get spoiled, and have long shelf life.
The micro, small and medium enterprises (MSMEs) should be trained to adapt to artificial intelligence (AI) and robotics to be able to lead them to industry 4.0 in their processes so they could be more competitive, productive and efficient.
He pointed out that not only big industries currently use AI and robotics but also MSMEs.
In the creative industry, DOST-PCIEERD, based on the new law, Philippine Creative Industries Development Act, will help its agenda on preserving heritage, like in textiles and fibers.
In creative technology, such in film, animation and gaming, it is looking into improving the quality of making films, increase the number of animators and those making digital films.
Unicorn companies
Undersecretary for Regional Operations Sancho A. Mabborang said the Small Enterprise Upgrading Program (SETUP) was levelled up from 1.0 to 4.0 this year.
This means that the MSMEs can adapt to a technology so they could be among the companies under Industry 4.0. It includes mechanization of processes, uses AI, Internet of things and robotics in regions.
"We are also dreaming that our MSMEs will become unicorn companies," Mabborang said.
He said the creation of smart communities will give stable and sustainable economic development in regions.
Human resource for nuclear tech
Philippine Nuclear Research Institute (PNRI) Director Carlo Arcilla said one requirement for the development of nuclear power is human resources.
He said they have talked with UP and Mapua University to explore teaching nuclear science and engineering subjects, and even offering courses.
"If there is no course on nuclear engineering being taught in the country, where will we get manpower for a nuclear power plant? In fact we are already teaching nuclear engineering subject at UP," he said.
Arcilla added that PNRI is offering a PhD scholarship on nuclear science and engineering for foreign countries.
Image credits: Henry Ansaldo de Leon, STII photo