FILIPINO pilots have always proven themselves scrappy fighter pilots regardless of the aircraft they are flying.
In fact, then 6th Pursuit Squadron commander Capt. Jesus Villamor—after whom Villamor Air Force Base in Pasay City was named—and his band of youthful Filipino aviators gained immense fame and glory flying their rickety and antiquated Boeing P-26 "Peashooter" when they went toe-to-toe with the best Japanese fighter pilots flying the legendary Mitsubishi "Zero" in the early days of World War II in the Philippines.
Despite being overwhelmed by the superior Japanese forces, Filipino fighter pilots showed to the entire world, at the time, that man-for-man, they were equal, if not superior, against their opponents.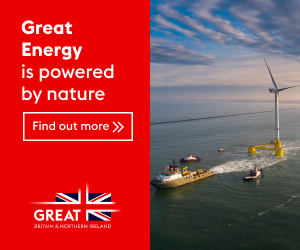 Defying limitations
THROUGH the decades following the end of World War II, pilots of the Philippine Air Force (PAF) have always proven themselves more than capable of defending the airspace of the country, despite limitations brought about by aging and sometimes too few a number of flyable aircraft.
But with more modern and capable aircraft now in its inventory like the South Korean-made Mach 1.5-capable FA-50PH light jet fighters, PAF fighter pilots might have a chance to show again their mettle as there is a good possibility that these planes and pilots might be deployed to the next iteration of the Royal Australian Air Force (RAAF)'s "Exercise Pitch Black," which is scheduled in 2024.
"The PAF aims to have a more extensive participation in the next iteration of Exercise Pitch Black in 2024 by projecting the involvement of its FA-50 light combat aircraft," PAF spokesperson Col. Ma. Consuelo Castillo said.
The PAF's FA-50PH, of which 12 were acquired from 2015 to 2017, is the PAF's premier fighter jet in its fleet, and is used extensively for air defense, attack and other support missions.
"Exercise Pitch Black, other than its focus on evaluating international air forces' planning and execution of large force deployment, offensive counter air, and air interdiction scenarios in a complex environment, further aims to enhance regional security through multinational interoperability. This presents PAF the opportunities to strengthen its relationship and cooperation with other air forces," Castillo said in an earlier statement.
Around 21 PAF officers with backgrounds in air battle management and planning participated in this year's "Exercise Pitch Black," which took place from August 19 to September 8.
These personnel are from the Air Force's 580th Aircraft Control and Warning Wing (ACWW) of the Air Defense Command.
PAF air battle managers have an "active participation" in the exercises as they were deployed there to observe and participate in "air campaign planning and air space and air battle management."
PAF senior planners observed the exercise to gain "knowledge on how to plan and stage a large force engagement in exercise scenarios and real-world operations."
Exercise Pitch Black is a biennial three-week exercise on multinational large force deployment conducted by the RAAF. It is the RAAF's most significant international engagement activity and consists of realistic, simulated threats in a modern battle-space environment.
About 2,500 personnel and 100 aircraft from Australia, France, Germany, Indonesia, India, Singapore, Japan, South Korea, the United Kingdom, the Philippines, Thailand, the UAE, Canada, the Netherlands, Malaysia, New Zealand and the United States have participated in this year's Exercise Pitch Black.
Not a 'newbie'
PAF fighter pilots' skills are constantly honed, and while Exercise Pitch Black would be a welcome addition to PAF fighter pilots in terms of training, it would not be the first time for them to have such exposure.
Air-to-air and air-to-ground skills of Filipino aviators have been honed continuously with exercises such as Talon Vision, Bilateral Air Contingent Exercise Philippines (BACE-P), Balikatan, and soon the Cope Thunder Philippines.
Filipino and American forces carry out these exercises annually.
The PAF, through the 7th Tactical Fighter Squadron of the 5th Fighter Wing, also has a very robust training syllabus for Filipino fighter pilots.
The syllabus is a combination of US and South Korean training methods; PAF also has three fighter weapons instructors trained in South Korea in 2015.
Flying with the 'best of the best'
ALSO worth noting: PAF fighter pilots have been flying against US Navy "Top Gun" instructors since 2010 and using all the training and expertise learned from these aviators to teach other Filipino pilots.
Top Gun is formally known as the US Navy's elite Fighter Weapons School. PAF pilots have been doing the same with instructors from the US Air Force Fighter Weapons School since 2016.
F-15 Eagle jet fighters now in PHL
MEANWHILE, the Japan Air Self-Defense Force (JASDF) announced that it has deployed two McDonnell Douglas F-15 "Eagle" jet fighters and 60 personnel for exercises with the PAF from November 27 to December 11. Exchanges and training will be held mainly at Clark Air Base in Pampanga and the surrounding airspace.
"Deployed units from both parties will undergo exchange programs aimed at promoting mutual understanding and defense cooperation and exchanges," the Japan Embassy in Manila said in a news statement.
The F-15s are twin-engine, all-weather tactical fighters designed initially to meet the United States Air Force's requirement for a dedicated air superiority fighter.
It has a maximum speed of Mach 2.5 and a combat range of 1,061 nautical miles and armed with a 20mm cannon and capable of carrying a variety of air-to-air missiles.
Image credits: Oleg Kachura | Dreamstime.com, Lacroix | Dreamstime.com