STATE pension fund managers announced last Thursday they will release into the system a combined P33.09 billion (nearly $588 million at current exchange rates) when benefits are disbursed to their respective pensioners next week.
Social Security System (SSS) President and CEO Michael G. Regino said the pension fund for private workers is set to release around P29.74 billion (about $529.06 million) covering 3.36 million pensioners. The latter will be receiving their 13th month and December pensions starting at the first week of the month.
The Government Service Insurance System (GSIS), on the other hand, said it is set to release a total amount of P3.35 billion in Christmas cash gift to more than 328,000 old-age and disability pensioners.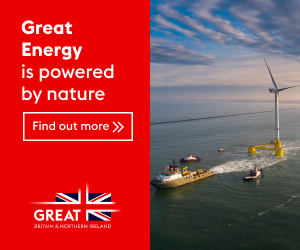 "Alam namin ang Christmas cash gift ay hinihintay talaga ng aming GSIS pensioners at ito ang makapagpapasaya sa kanila ngayong Pasko. Kaya simula December 6, na-credit na sa e-card nila ang kanilang cash gift at pwede na nilang i-withdraw," President and General Manager Jose Arnulfo A. Veloso was quoted in a statement as saying. [We know our GSIS pensioners are really waiting for the Christmas cash gift and this will make them happy this Christmas. So starting December 6, their cash gift has been credited to their ecard and they can now withdraw it.]
SSS batches
ACCORDING to Regino, they also pushed for the early crediting of the 13th month and December 2022 pensions this year "so that our pensioners can withdraw them ahead of the holiday rush."
The SSS chief said the fund manager released the first batch of pensions covering pensioners with dates of contingency within the first to the 15th day of the month.
The second batch, on the other hand, is set to be released on December 4, covering pensioners with dates of contingency within the 16th up to the last day of the month.
Since December 4 falls on a Sunday, pensioners who are set to receive their pensions on the said date can expect that these will be credited to their account starting on the last working day before it, which is December 2.
Regino said the SSS requested its accredited non-PESONet participating banks to release the pensions to their SSS-pensioner clients no later than December 4. He added they also requested the Philippine Postal Corp. to expedite the delivery of the checks of its pensioners who are receiving their pensions in this manner.
"Since December 1988, we have been granting our pensioners the 13th month pension, which is equivalent to their respective monthly pensions," Regino said. "This additional financial assistance or Christmas gift is our way of thanking them for their support to the SSS during their working years."
Pensioners who are qualified to receive the 13th month pension are SS retirement pensioners, SS and Employees' Compensation survivor, and total disability pensioners, including partial disability pensioners with pension duration of not less than 12 months.
GSIS pensioners
ACCORDING to Veloso, GSIS pensioners will receive an amount equivalent to their 1-month pension up to a maximum of P10,000.
Qualified to receive the Christmas cash gift are old-age and disability pensioners under the following laws and issuance: Republic Act (RA) 8291 (GSIS Act of 1997); Presidential Decree 1146 (Revised GSIS Act of 1977); and, RA 660 ("Magic 87") who are receiving their regular monthly pensions and are living as of November 30, 2022.
In particular, the GSIS said these are pensioners who availed of the 5-year lump sum benefit and who resumed their regular monthly pensions after December 31, 2021 (following the 5-year period). Also qualified are members who separated from the service from 2006 to 2022 before reaching the age of 60 who started receiving their regular monthly pension from 2018 onward and who have been regular pensioners for at least five years, the GSIS said.
Old-age and disability pensioners who are on suspended status as of December 31, 2022 due to non-compliance with the Annual Pensioners Information Revalidation (APIR) will also receive their cash gift after they have reactivated their status.
Meanwhile, the following are ineligible to receive the cash gift: pensioners who availed of the 5-year lump sum but will receive their regular monthly pension after December 31, 2022; survivorship and dependent pensioners; pensioners who retired under RA 7699 (Portability Law); and, those receiving pro-rata pension.
New retirees from 2018 to 2022 who availed of the 18-month cash payment of their basic monthly pension and immediate pension under RA 8291 will only receive their cash gift five years after their retirement.