SHELL Mamplasan mobility site in South Luzon Expressway, Biñan, Laguna, will be powered by renewable energy from Shell Energy Philippines (SEPH). Shell Mamplasan is the second Shell mobility site powered by renewable energy from SEPH following the successful transition of Shell North Luzon Tollway 1 (NLT1) in Balagtas, Bulacan.
Present during the ceremonial switching event were Shell companies in the Philippines Country Chair Lorelie Quimbao-Osial, General Manager of Shell Energy Philippines Inc. Bernd Krukenberg, and Pilipinas Shell Vice President and General Manager for Mobility Randy Del Valle. The executives activated the prop switch to represent Shell Mamplasan's commitment to run on renewable electricity. The prop switch bearing blue, green, and purple colors represented Water and Air, Nature and Land, and Innovation and Technology, respectively.
"The switching to renewable energy at our operations shows our commitment to reducing our own carbon emissions. We continue to work with partners in the decarbonization journey as we transition to a lower carbon economy," said Quiambao-Osial.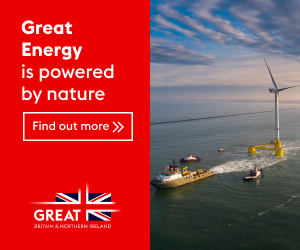 SEPH is a retail electricity supplier under the Shell Group, offering competitive and environment-friendly energy solutions to industrial and commercial customers in the Philippines. It provides a whole range of energy sources, from fully renewable energies to the traditional supply of electricity, to meet the changing requirements of its customers.
In 2020, Shell began transforming its retail fuel stations into one-stop mobility destinations featuring sustainable solutions. These solutions help reduce energy consumption by approximately 30% compared to a traditional site. Last summer, Shell Mamplasan also launched its Shell Recharge charging points and, along with the site, will be powered through a mix of solar, geothermal, and hydro energies.
According to Shell Philippines, its group of companies in the country has started utilizing renewable energy sources for its offices and mobility/retail fuel stations. Aside from Shell Mamplasan and Shell NLT1, Shell companies headquarters in Bonifacio Global City, Taguig, and the Shell Import Facility (SHIFT) in Tabangao, Batangas, are now powered by renewable energy through SEPH. The Shell Import Facility in Tabangao is 100% powered by a combination of solar, geothermal, and hydro energies provided by SEPH. The onsite solar farm covers 5,220 solar panels and seven inverters, generating up to 300 megawatt hours.
Entry into the renewable energy local market
Meanwhile, the Shell-Emerging Power Inc. (EPI) recent venture to produce utility-scaled, grid-connected projects, which will first roll out in Luzon and Visayas, will concentrate on solar PV. The project aims to generate at least One Gigawatt to meet the power consumption of 1.2 million Filipino homes annually. Explorations in onshore wind and energy storage systems will then follow. At the same time, retail electricity supplier SEPH will be the primary marketer and seller of the electricity generated by this partnership.
"Working with partners and developing new collaborations is key to accelerating the energy transition. This Shell-EPI partnership will leverage Shell's technical expertise and integrated solutions as a global energy company and EPI's strong presence in the Philippines," said Quiambao-Osial. "Together, we can power progress for the Philippines through sustainable energy for industries and homes."
EPI has grown its investments across various cleaner energy forms, including solar, wind, and geothermal. It entered the year with more bullish prospects as governments worldwide turn to renewable energy in response to global energy challenges.
EPI currently operates a 100-MW solar farm in Mt. Sta. Rita in the Subic Bay Freeport Zone in Zambales with a 230-kilovolt-transmission line under the subsidiary Jobin SQM, Inc. It also recently secured a second 100-MW service contract with the DOE for the Mt. Sta. Rita site, the development of which is slated to begin this year. Shell's partnership with EPI is its latest endeavor in contributing to the global effort to be a net-zero emissions company by 2050 through its powering progress strategy. Shell holds a 40 percent share of the self-operating joint venture.
Among its global strategies for the next few years to fulfill the objective is supplying sufficient renewable energy for the planet in over 50 million homes, operating more than 2.5 million charging points for electric vehicles (EV), and the production of eight times more low-carbon fuels.
"The transition from fossil fuels to renewable energy sources will meet the ever-increasing demand for power from the Philippines' growing population," Quiambao-Osial stressed. "Shell's investments are and will be in technologies that will support the government-led energy transition agenda to ensure continuing, sustainable power to the Filipino people."
Image credits: Randy S. Peregrino