Manila Doctors Hospital (MDH) recently commemorated the legacy of Dr. George S.K. Ty, Chairman of the Metrobank Group, with a ceremony dedicating its new building as the Dr. George S.K. Ty Medical Tower.
MDH's newest tower was inaugurated in 2016 and comes as the fulfillment of Dr. Ty's dream and vision for MDH. Dr. Ty passed away on November 23, 2018 at the age of 86.
Dr. Ty envisioned the hospital to become one of the top hospitals in the country, a provider of safe, comprehensive, and accessible health-care to anyone in need.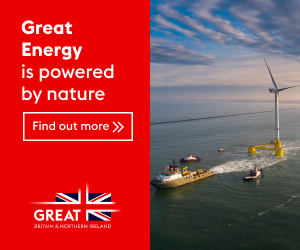 The naming ceremony on November 22, 2022 was held on the eve of Dr. Ty's fourth death anniversary and was part of the activities that the Metrobank Foundation Inc (MBFI) and MDH held in honor of his memory.
Vision of comprehensive care
Dr. Ty's vision has afforded MDH the opportunity to provide comprehensive care to its patients and be with them every step of the way in their journey to living full, healthy lives.
In dedicating the tower to Dr. George S. K. Ty, the community honored not just the founder of the Metrobank Group, "but everyone who remains committed to pursuing the highest standards in caring for our fellowmen," said Aniceto M. Sobrepeña, MBFI President and vice-chairman of the Manila Medical Services, Inc (MMSI) Board of Directors.
The new tower allowed MDH to grow its services, opening new specialty centers such as the Cancer Institute, one of the hospital's Centers of Excellence; more diagnostic services through high-tech equipment installed in its new centers and laboratories; and a one-stop shop Wellness Hub.
With more spaces for both doctors and patients, MDH has since taken care of over a million outpatients and more than 50,000 inpatients in this new tower.
Key partners
The ceremony held at the Dr. George S.K. Ty Medical Tower lobby brought together key partners who helped make the dream a reality.
In his opening remarks, Sobrepeña, recalled Dr. Ty's passion in building the new tower.
He was at the site nearly every day to inspect, monitor the construction progress, and make adjustments as he saw fit.
"He wanted more than a place that went beyond providing cure and critical illness prevention; he envisioned a leading center of wellness in the country," Sobrepeña said.
In delivering her family's response, Anjanette Ty-Dy Buncio, MBFI Senior Vice President and chairman of the MMSI Board of Directors, recalled her father's true love for the hospital when, despite his frail health at the time, Dr. Ty would still drive by to the hospital nearly every day to lovingly look at the building entrance before going home.
She also shared photos that rekindled memories of Dr. Ty, showing his commanding presence and dynamism but also reflecting his enthusiasm, joy, gratitude, and generosity.
"It is our family's very hope that the MDH community will continue to pursue our father's legacy," she said, adding that this legacy goes beyond the name and the building.
"It is about working together to provide the medical care our patients expect; it's about finding true fulfillment in what we do, and it's about touching lives and making a difference," she added.
Generosity
In closing the program, Arlene P. Ledesma, MDH president thanked the late Group Chairman for his generosity to MDH.
"It was the Filipino people who benefited from the fulfillment of Dr. Ty's dreams," she said.
Ledesma expressed her gratitude to Dr. Ty for his dedication to uplift MDH so that it may become and continue to be one of the top hospitals in the country.
She called on the MDH community to move his dream forward by staying true to the promise of proving safe and accessible healthcare for all, and to keep pushing their boundaries in delivering quality healthcare.
Unveiling the marker bearing the Dr. Ty's name were Mary V. Ty, wife of the late Dr. Ty and adviser to Metrobank, MBFI, Federal Land, and MMSI; MBFI President and vice-chairman of the MMSI Board of Directors; Dr. Hian Ho N. Kua, MDH Hospital Director; Dr. Mario Joselito Juco, MDH Medical Director and advisor to the MMSI Board of Directors; and Dr. Dante Morales, MMSI Board Member and head of MDH's Cardiovascular Center.
Also present at the ceremony were Arch. Dewey Santos of DFSN Architects and Ricardo Gutierrez, president of the Philippine Hospital Project Development Corporation, who were both involved in the design and construction of the building, other officials of MBFI, and MDH's management and medical directorate. Other members of the Ty family and MDH community joined the event virtually via Zoom.
The Dr. George S.K. Ty Medical Tower is located along Kalaw Avenue in Ermita, Manila, within the Manila Doctors Hospital complex.