IT'S been 32 months and two weeks since the pandemic was declared in the Philippines. Though it's a lot easier nowadays with more people going out to do more things than they did prior to the pandemic, many are also suffering in silence. Many are still not well, many are still harboring negative thoughts of being uncertain of what the future holds. They feel irritable and disconcerted, and hardly sleep or eat.
These feelings are experienced mostly by those in the medical profession such as doctors, nurses and other allied medical professionals. With the stress of continuing to deal with a pandemic that seems to still have no end in sight, it is taking a toll not just on their physical but also mental health. The World Health Organization (WHO), in a survey, revealed that 23 to 46 percent of health-care workers reported bouts with anxiety, while 20 to 37 percent showed depressive symptoms, and 41 to 52 percent said they felt burned out.
From a pandemic to a parallel pandemic that is all about mental health problems. What do we do?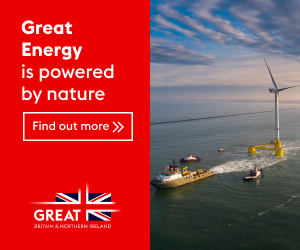 Dr. Josefina Ly-Uson, Associate Professor with the Department of Psychiatry and Behavioral Medicine and Chairperson of the Committee on Student Resiliency and Wellness at the UP Philippine General Hospital (UP-PGH), said during the recent "Stop COVID Deaths" webinar titled "Para! Gusto ko na Bumaba! It's Okay not to be Okay" organized by the University of the Philippines, UP Manila NIH National Telehealth Center together with the UP-PGH, that mental health and wellness have become universal buzzwords particularly during the Covid-19 pandemic, with the number of cases rising to an all-time high. To remedy this, Dr. Ly-Uson said they came up with a wellness program at the UP College of Medicine and at the UP-PGH.
Heroes but not superheroes
SHE said that while frontline health-care workers were hailed as heroes, they are not superheroes. "We really are human beings and we need to care for ourselves very well in order to be able to care for our patients and to continue doing our work so I hope that we do not forget that."
She emphasized the burnout, anxiety, and depression that rose during the pandemic. In a study done at the UP-PGH, those who were at risk and had frank burnout were at 60 percent, many of whom were disengaged and ineffective at work and over-extended in their training. "So you can just imagine how even local numbers matched those shown globally."
In the Medscape Physician Burnout and Depression Report for 2022, it showed that Emergency Room physicians are at the top of the list of those experiencing burnout. But Dr. Ly-Uson said they don't want to normalize burnout and say that it's something that happens to all doctors but want to effectively try to counter it because their work need not take a toll on their mental health.
As for medical students, in a systematic review of 195 studies with 135,000 student participants from 47 countries, she said that almost 30 percent suffered from depression but only 15 percent of those screened positive of depression sought help. This is a very low number, Dr. Ly-Uson said, considering that depression is treatable. "Even though they do develop the condition, it is still important that they seek help for it so that they can recover and become optimal in condition considering their line of work."
She also cited some stressors among medical students that she thinks will still remain in the pandemic and beyond such as heavy academic load, lack of physical interaction and social activity, inadequate learning due to less clinical exposure, financial concerns, difficulty with work-life balance, uncertainty during the pandemic, and adjustment to hybrid mode of learning.
Dr. Ly-Uson also mentioned several contributors to burnout among health-care workers such as a lot of administrative work and bureaucratic tasks, lack of respect from staff and from patients, lack of control and autonomy over their lives, not enough or inadequate salary, which may affect job satisfaction, and when they get sick and are not given any subsidy.
Wellness programs
The UP College of Medicine (UPCM) and UP-PGH Wellness Programs are holistic and collaborative programs, Dr. Ly-Uson said, that started even before the pandemic and were designed to address concerns using promotive, preventive, and interventional measures.
The UPCM Wellness program starts with the conduct of a Health Needs Assessment then coordination with the various offices like in academic development, coordinators, faculty, and a mentoring committee, the Student Council, class presidents, and mental health committee heads. Wellness activities are also organized and wellness champions per level and department are also assigned.
Some of these wellness activities include mindfulness-based stress reduction programs, movie showing, inter-class fitness challenges, expressive and movement therapies, Qi Gong (ancient Chinese exercise and healing technique) sessions, field trips, mental health conferences, or reading or wellness breaks.
At UP-PGH, Dr. Ly-Uson said they came up with a wellness program, an initiative of the Director through the Deputy Director for Health Operations and was launched in 2021 in alignment with the UPCM wellness program. "This holistic and collaborative program is department-specific for each of the 18 departments. If health-care workers get very burdened, their work of caring for patients may suffer. So we encourage everyone to look after their health and well-being," she said.
Moving forward
DR. Ly-Uson said there is really a need to acknowledge the toll that the pandemic and the after-effects have brought on the mental health and well-being of health-care workers and students. She emphasized that support can be provided at any level be it at the college, department or hospital, or their place of practice.
She also reiterated that both UPCM and UP-PGH wellness programs are targeted towards the promotion of well-being and resilience, prevention of burnout and psychological distress and interventions for those with mental health conditions. Dr. Ly-Uson added that curating a wellness program can be based on the needs of the constituents and the resources available. "Let us promote the culture of wellness, respect and inclusivity wherever we are. Together, let us build a safe, nurturing, healthy and compassionate work and learning environment, and where physicians can be happy healers and healthy humans since they deliver care for everyone and patients," she concluded.