Cebu-based real estate developer JEG Development Corp. has announced the launch of its real estate arm JEG Realty Corp. (JRC) to manage the business' varied portfolio of commercial, residential, and mixed-use properties.
"While real estate has long been the core of JEG Development Corp., the creation of JRC will enable us to further organize the business and its various functions," said Marko Sarmiento, JEG Realty's President. "The primary function of JEG Development Corp. is to act as a holding company, with Vivant Corp. serving as its key investor. JRC's responsibility is to oversee all current and upcoming real-estate projects."
JEG Realty Corp. aims to be an industry leader in the local real-estate market, aggressively focusing on redefining the future of the property industry and making the Cebu community a better place to work, live, and thrive.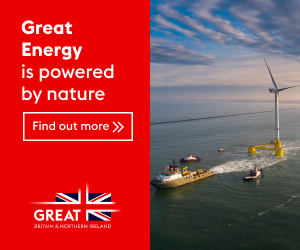 "With JRC in place, the company's functions and operations should run more smoothly and aid in advancing growth that is anchored on the values and goals that we envision for the company and the real-estate industry," explained Sarmiento.
Beyond propelling growth in the industry, JRC will look to capitalize on the growing demand for sustainable buildings in Cebu by investing in a more diversified portfolio of developments.
"This real estate arm seeks to continue to play an integral role in the green and sustainable development moving forward. Since the establishment of our LEED Gold-certified flagship office and commercial building JEG Tower @ One Acacia, which boasts of its efficient quality in design and construction, we have made significant strides to integrate sustainability into our company and across our key projects," asserted Sarmiento.
JRC is committed to making sure that JEG Tower @ One Acacia's target market, including knowledge process outsourcing companies, business process outsourcing (BPOs) companies, and corporate offices that value providing employees with quality workspaces, is supportive of the business' movement toward green real-estate development. With BPOs continuing to be the main driver for the office sector, JRC is poised to further diversify its portfolio by building more green spaces in the said industry.
"When it comes to residential properties, JRC also manages Tomodachi Premium Residences, which primarily caters to families and foreign nationals looking for a move-in ready place, teachers working in international schools, and the independent work force looking for a comfortable and peaceful place to call home," said Sarmiento.
One of JRC's ventures outside of residential property is The Gallery, a hip lifestyle and entertainment hub where Cebuanos can dine, unwind, and shop through establishments in the F&B space, such as cafes, restaurants, bars, as well as retail concepts.
"Cebu City is an ideal business and residential destination due to its vibrant community of young, dedicated workforce who work in quality offices and establishments at competitive prices, and with a very strategic location in the middle of neighboring areas in Mindanao and Luzon," shared Sarmiento.
Cebu has made its mark as a fast-evolving city and province that upholds traditional Cebuano values—love for community, unwavering hospitality, and pride in delivering top-notch work.
"We believe this is what sets Cebu apart from other cities. It is truly a place where one can have thriving experiences in work and life. We are optimistic that the real-estate market is finally picking up after a very rough two years. JRC is well-positioned to further drive market growth by redefining real estate and offering future-proof properties that put a premium on the evolving needs of people," asserted Sarmiento.