WITH China reporting nearly 40,000 cases a day, some local economists are concerned that this could again lead to trade disruptions and imperil Philippine economic recovery.
Former University of the Philippines School of Economics (UPSE) Dean Ramon L. Clarete told the BusinessMirror on Monday that with the possible impact on the country's growth, the government should be more hell bent in diversifying the country's trade partners.
Wire agency reports over the weekend said 25 million people were on lockdown in Shanghai in April and May, while shops and cafes were also mandated to close to prevent the spread of Covid-19. The "zero Covid" strategy of the Chinese government has also prompted large protests across the country.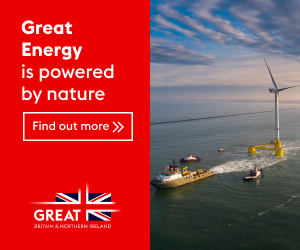 "It [China] will slow us down. But on the other hand, it is time to diversify our value chain partners. The autocracy of Xi [Jinping] cannot be compatible with sustained growth. China is going down," Clarete told this newspaper.
Former Tariff Commissioner George B. Manzano also told the BusinessMirror the disruptions in China will affect global supply chains.
More lockdowns, Manzano said, will affect the demand side of the country's exports and supply side of Philippine imports.
"PH exports to China have sizable inputs coming from China. It is a bit dated, but in 2017 close to 15 percent of the import content of Philippine exports to China, comes from China itself," Manzano noted.
The former dean of the UP School of Labor and Industrial Relations, Rene Ofreneo, agreed with Clarete and Manzano that whatever is happening in China now will reach the Philippines through trade.
Largest trade partner
Ofreneo stressed that China remains the country's largest trade partner. Latest data from the Philippine Statistics Authority (PSA) showed China cornered 12.6 percent of the country's exports and 20 percent of imports in September.
China was the Philippines's fourth top export destination in September and its top import source for the period. Total trade with China reached $3.295 billion as of August 2022.
"At the height of the pandemic of 2020-21, the world blamed global supply disruptions as a major reason for economic depression. Despite efforts of [US President Joe] Biden and company for 'decoupling' from China, global production is still very much tied with China—look at Apple's iPhone. So the Philippines's low-level GVC production [e.g., electronics] are naturally affected by disruptions in China," Ofreneo said in an email to the BusinessMirror.

Travel, tourism
For De La Salle University economist Maria Ella Oplas, apart from trade, the Philippines could also be affected through travel and tourism.
She expressed concern that the arrival of persons from countries that currently have high Covid-19 cases could also trigger another spike in cases domestically.
The spike in Covid-19 cases had prompted the previous administration to impose lockdowns that caused massive unemployment and thousands of business closures nationwide.
"There should be heightened regulation of people with a history of travel from places with a high rate of Covid," Oplas said. "This is a big problem because with the Christmas season we are putting our economy at risk again."

Trade flow shifts
Nonetheless, economists from the Ateneo de Manila University, Alvin P. Ang and Leonardo Lanzona Jr., said the impact on the economy through trade would not be that significant given the recent shift in trade flows.
While China's rising cases would affect the global supply chain, its impact may not be felt immediately or in the fourth quarter, Ang said. The impact will largely depend on the Chinese government's efforts to implement its policies.
The impact, he said, may also be cushioned since the global supply chain has been shifting toward other producers like Vietnam.
Ang said Vietnam's emergence in electronics production has prompted the divergence in the supply chains. It may be noted that the Philippines's top export and import are Electronic Products, particularly semiconductors.
"They [link between China and the Philippines] have been weak for three years now," Ang noted. "We have been seeing the weak connection from the previous lockdowns."
Lanzona said apart from Vietnam, new supply chains are already being developed. The only important thing now for the government is to ensure that the Philippine economy is healthy and has beefed up its health system.
Tthe country does not even have a Health Secretary right now, he lamented. Having a health secretary, he said, is crucial in ensuring the health sector has sufficient investments and support from the government.
Lanzona said the government needs to strengthen its social protection system in order to support those who will be negatively affected by any spike in Covid-19 bases.
"Up to this point, the global economy is being affected. But it seems that new supply chains are being developed. If we have a strong health system that can withstand these health disruptions, we can still recover," Lanzona said.
However, he said, imposing lockdowns or stringent restrictions would not help the country and its recovery from the pandemic. Lanzona said the government does not have sufficient funds to pay for another lockdown.

'Spinning out of control'
Ultimately, Ofreneo said, business as usual should not continue. He expressed concern that "the global crisis is spinning out of control so much so that even the IMF and the World Bank are predicting a horrible year in 2023."
Civil society organizations (CSOs) like the Freedom from Debt Coalition, and government should sit down with all sectors, especially those at the grassroots and communities, he said.
Government should heed the proposal for full societal/people mobilization, which entails mobilization of all producers, not just big corporations, multinationals and FDI (foreign direct investments). There is a need to take advantage of the big domestic market of 110 million, Ofreneo said.
Ofreneo added that support for agriculture should be ramped up. China's agriculture sector, he noted, is currently "in trouble because of drought."
He said even if the government has funds to support agriculture imports, if China encountered problems, they could also not produce goods that may be needed by the Philippines.
"The solution then is to strengthen local agri capacity. This cannot happen without empowering the agri producers through appropriate land, extension and other reforms," Ofreneo said.
Image credits: AP/Andy Wong