Property developer Ortigas Land said it is planning to tap the capital markets to fund its expansion.
Ortigas Land President and CEO Jose Emmanuel Jalandoni said the company plans to launch an initial public offering (IPO) in 5 years.
"I want to prepare the company for an IPO so we need to be seen," Jalandoni told reporters in an interview.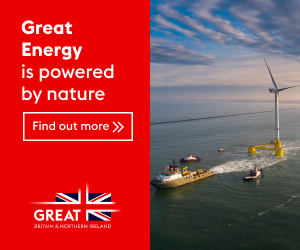 In 5 years, Jalandoni said Ortigas Land would have completed the development of its five estates that would enable the company to have a stronger market position and to double its revenues.
By then, he said the company will be in "a stronger position" to attract a big number of potential investors.
"Whether it's an IPO or a real estate investment trust (REIT), we'll decide," he said.
As a sign of confidence in the property market, Ortigas Land said it plans to develop a sixth estate. The five Ortigas Land estates are Capital Commons, Ortigas East, Greenhills Center, Circulo Verde and Ortigas Center.
Jalandoni said Ortigas Land's growth this year has reached pre-pandemic levels. However, he declined to disclose actual figures.
Overall, he said all of their business segments are recording growth. "Next year, we will be opening our mall in Greenhills and office buildings which are composed of almost 30 to 40 percent of the expansion of Greenhills."
Jalandoni said Ortigas Land, which is doing well in the urban areas, aims to double the revenue growth of all business segments in the next five years. "Again, I cannot reveal the revenues because we are not a publicly listed company."
Meanwhile, Jalandoni said he is bullish on the company's latest project dubbed The Galleon.
The Galleon is Ortigas Land's two-tower, mixed-use development strategically situated in the heart of the Ortigas Central Business District. The master planned project boasts of stylish, luxurious finishes and upscale amenities for residential, office, and retail spaces.
Equipped with built-in smart home systems and high-speed fiber connectivity, the company said The Galleon is also set to "future proof" and enhance the living experiences of its prospective tenants.
"It's evident that post-pandemic buyers want greener homes and this is a demand The Galleon can address as it is compliant with the country's green building code and its office offering is pursuing LEED accreditation."