ALMOST six months ago, I relinquished my marketing and public relations hat to embark on a journey into the unknown. With barely two weeks' notice, I was catapulted to the world of customer experience (CX). I had some idea of how things worked on that side of the fence, having worked with the team as the head of the marketing function. But I had no inkling how complicated it really was – or how useful my communication and marketing background would be in my new role.
A few days before officially stepping into the new function, my new team gave me a crash course on the various aspects of the department. In the Maynilad universe, the CX function is in charge of all processes, policies, and standards within the Customer Experience and Retail Operations (CXRO) division, including internal and external audit findings that need corrective actions or improvements.
It also handles the development and execution of programs that aim to enhance customer satisfaction. This includes all technology-driven improvements and enhancements, both on the front-end and the back-end. On top of that, the team thought of ways to make work easier for our frontline personnel.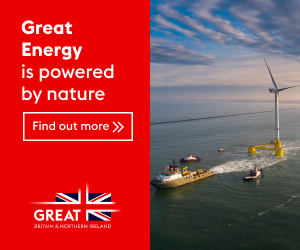 From my old department, I brought with me the market research practice, which we later renamed Strategic Insights. It made perfect sense, given that our most frequent internal client was the CX team and the rest of the CXRO division. With direct access to the frontline services team, the customer-facing functions, we are better positioned to use consumer insights to improve what takes place on the ground.
I am not going to lie—the first few weeks were tough. It's still tough, almost six months in. But during those months, I have learned so much from my teammates in CX and the rest of CXRO. I have come to realize how difficult it is to be on the operations side of a water utility. We literally do not sleep when we have big scheduled service interruptions. There are update and alignment meetings all throughout the workday, and some more well into the night.
But while there were a lot of differences from my previous PR, government relations, and marketing roles, there were also a lot of similarities. I found the transition relatively painless (or maybe I just have high pain tolerance?), with many of my skills as a communication practitioner coming in handy. Years of formulating and executing strategies, reading various forms and layers of data to guide strategy formulation, and operating with a customer-first mindset helped me seamlessly transition into the new role. I would like to share some of my learnings over the past month.
1. Communication is key, no matter where you go
As PR professionals, it is mandatory for us to have strong communication skills, both oral and written. The same is true in CX. Knowing how to talk to customers and engage with them can spell the difference between an irate customer and a satisfied one, and between a satisfied customer and a delighted one. Communication should not be viewed as a secondary skill, or a nice to have, for CX professionals. It is a necessary skill, if you want to succeed in this field.
2. Your crystal ball comes in handy, too
PR practitioners, along with marketing professionals, have to be the best trend-spotters in an organization. They have to anticipate questions that the media will ask or how people might react to a certain campaign. In CX, you also have to be some sort of "prophet" as well. Anticipate customers' needs before they are even aware of those needs. Have solutions in place for problems that have not even surfaced yet. Be ready with responses to whatever question your customer may throw your way.
3. Connections matter
Having a wide network is equally important for both PR and CX professionals. The same way PR executives get their stories picked up by the biggest media agencies when they have good relationships with reporters and editors, CX people are more likely to positively influence customer behavior when they have good relationships with influencers in their communities. By influencers, I don't mean the social media kind. These are ordinary people in certain groups or communities that command respect from their circles. A word from them can result in an irate customer community or a satisfied one.
4. Information is king
We have known this for a fact for a long time, as information can be both a weapon and a shield for PR practitioners. The same can be said for CX professionals. Every strategy, program, innovation, or engagement is guided by table upon table of all sorts of numbers and by a long string of information culled from different sources. Even your gut feel and knowledge from experience can be corroborated and supplemented by data and information.
5. No man is an island
This is true for any function within an organization, and in real life, for that matter. But this is even more crucial for both PR and CX professionals, as neither can function without connecting with other moving parts within a company. No strategy can be formulated or executed without the help of others. Cooperation and collaboration are necessary to make any plan work.
While my CX journey has just started, I am grateful for the things that I have already learned along the way. Each day brings a new challenge, and each challenge brings another opportunity to learn, collaborate with others, and put my communication skills to good use. We in PR are quite a versatile lot. Let's make that versatility work for us and our organizations.
PR Matters is a roundtable column by members of the local chapter of the United Kingdom-based International Public Relations Association (Ipra), the world's premier organization for PR professionals around the world. Abigail L. Ho-Torres is AVP and Head of Customer Experience of Maynilad Water Services, Inc. She spent more than a decade as a business journalist before making the leap to the corporate world.
We are devoting a special column each month to answer our readers' questions about public relations. Please send your questions or comments to askipraphil@gmail.com.
Image credits: Vectorjuice | freepik.com