HIDILYN DIAZ-NARANJO has two opponents to conquer when she competes at the International Weightlifting Federation World Championships in Bogota next month—Kazakhstan's Zulfiya Chinshanlo and herself.
"Hidilyn really needs to show up and dominate," Samahang Weightlifting ng Pilipinas secretary general Patrick Lee told BusinessMirror over the weekend. "But I do believe she can win the gold there [Bogota]."
Diaz-Naranjo is honing for the world championships—set December 5 to 16 at the Colombia capital—at the Power and Grace Performance Gym in Georgia, USA. She will fly to Bogota with husband-coach Julius on Thursday.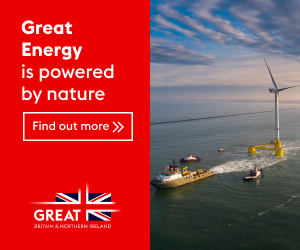 The country's first Olympic gold medalist is seeded No. 2 in Bogota behind Kazakh Chinshalo, who settled for bronze in the women's 55 kgs last year in Tokyo.
There are 26 other competitors in the weight class of the worlds that serves as the first of six qualifiers for the Paris 2024 Olympics.
Lee, a member of the 1993 University of the East weightlifting team, stressed that Bogota ranks as a short-term goal for Diaz-Naranjo and that Paris should be a more onerous objective.
He said that Diaz Naranjo should improve on the 206 kgs total lift—92 kgs in snatch and 114 kgs in clean and jerk—that won her a second consecutive Southeast Asian Games gold in Hanoi last May.
"Her lift at the SEA Games wasn't that heavy, but she still won gold. So she needs to go a little bit heavy in Colombia because of the presence of strong weightlifters from around the world," Lee said. "It's a different level in the world championships."
Diaz-Naranjo entered a total lift of 210 kgs to Chinshanlo's 215 kgs in the world championships.
Her Paris campaign, Lee said, would be totally different from how she came to and conquered Tokyo—the 55 kgs class for women was scrapped for Paris leaving Diaz Naranjo with two choices, to lose weight for 49 kgs or bulk up for 59 kgs.
"She cannot go down to 49 kgs because she will be required to lose six pounds and that's not absolutely advisable for her body," Lee said. "That will surely affect her power and strength."
Also a gold medalist at the Jakarta 2018 Asian Games and owner of a silver from the Rio de Janeiro 2016 Olympics, Diaz-Naranjo has yet to win a world championships gold.