When one says "belen," the nativity scene in Bethlehem comes to mind. It is where the Holy Bible and Quran has attested that Jesus was born in a manger.
The belen is among the Filipinos' traditional Christmas symbol. A tableau representing the the birth of Jesus Christ, it was introduced in the Philippines by the Franciscan priests during the Spanish colonial period.
In the 1960s the famous animated belen at Manila COD Department Store on Rizal Avenue, and later in Araneta Center in Cubao, Quezon City, that was complete with fireworks, had brought joy and fond memories to thousands of Filipinos every year until it was moved to Greenhills Shopping Center.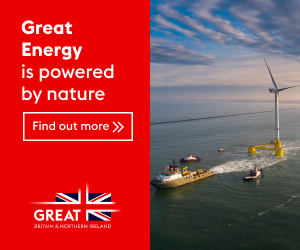 The good news is that it was returned, dubbed as Christmas on Display, in Araneta Center in time for this year's Yuletide season.
Being the world's longest Christmas revellers, Filipinos of all ages are excited at the onset of the 'ber' months, starting in September, until the first week of January, when the feast of the Epiphany, or the feast of the Three Kings is celebrated.
When the pandemic hit the world in 2020, a low-key Christmas was held in the Philippines owing to health protocols. But the traditional belen, Christmas tree and lantern were still the visible symbols of the celebration adorning most houses.
Another good news is that Belenismo is back this year with a vengeance.
Tarlac, known as the "belen capital of the Philippines," has been showcasing its artistry, tradition and the love of culture in celebrating the Christmas season.
Tarlac Heritage Foundation co-founders Isabel and Dr. Isa Cojuangco-Suntay lead the ceremonial lighting and opening of the two entries of the Philippine Army on November 4.
DND OIC Secretary Jose Faustino Jr., Philippine Army Commanding General Lt. Gen. Romeo Brawner, Armor Division Commander Maj. Gen. Efren Baluyot and other guests were also present during the opening of Belenismo 2022.
Dr. Cojuangco Suntay said that among the 51 entries, 30 finalists were vying for the coveted prize in Community, Church monumental and Grand Categories.
Hall of Famer Armed Forces of the Philippines's Northern Luzon Command in Camp Servillano Aquino in Tarlac City wowed the crowd during the launching.
The Army's Armored Division has joined this year's contest with a theme, Candy Factory, which inverted cane-shaped candy forms the letter "J," becomes a symbol of Jesus to remind the faithful that the Messiah will comfort them during hard times.
Using indigenous and recycled materials, the 30 finalists showed ingenuity and passion for the true meaning of Christmas as depicted in the belen.
The nativity scene with Joseph, Mary and baby Jesus, the three wise men and angel Gabriel remind the faithful that forgiveness, selflessness, love and compassion are the true meaning of Christmas.
Image credits: Bernard Testa