OFW and Family Summit house and lot winner Rodrigo Pido recently opened the doors to his new Camella home, the final step of claiming his prize after winning the property at the annual Villar Social Institute for Poverty Alleviation and Governance (SIPAG) event.
Rodrigo Pido is the Camella house and lot winner of the 10th OFW and Family Summit, organized by the Villar SIPAG annually. The one-day event covers relevant and useful discussions for Overseas Workers, and gift-giving of big-ticket winnings such as a Camella house and lot, motorcycles, cart-full of groceries, and more.
After securing his property in Camella Calamba in Laguna, Pido received the keys to his brand new Camella home, a remarkable milestone well-deserved by each overseas Filipino worker. Joined by his family, Rodrigo Pido was welcomed to his two-storey house, a valuable plaque to showcase after spending 28 years as an overseas worker in Kuwait.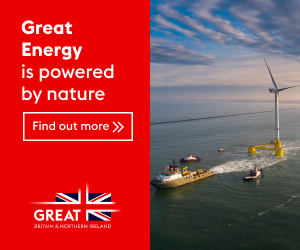 The Calamba Charm
Camella Calamba is one of the most-sought after addresses south of Manila as it ideally stands near Calamba's city center. This Mediterranean-inspired community is located near malls, establishments, and institutions, situating residents in a convenient and accessible point within the city.
Reachable through Palo Alto's access roads, Camella Calamba makes an easy destination throughout Luzon with its proximity to the south's major roads such as the South Luzon Expressway (SLEX).
Owning a Camella Home
There are many facets to owning and investing in a property. Given a house and lot's reputation of being a worthwhile and lifetime asset, this venture naturally takes time to complete, depending on its type—from pre-selling to ready-for-occupancy units.
Dream homes coming to life are worth the wait. 10th OFW and Family Summit winner Rodrigo Pido gets to spend days filled with serenity in his Arielle Townhouse, a two-storey home with two bedrooms, living area, dining area, kitchen, and toilet and bath. Comfort and satisfaction extends beyond the walls of the house as Camella Calamba includes exclusive amenities, with clubhouse, swimming pool, and play area as examples.
There is unmatched pride and happiness, both on the part of the homeowners, as well as the developer, when every need is met and delivered to their satisfaction. For Camella's house and lot winners like Rodrigo Pido, there is the upside of skipping the financial requisites of the home building journey. Upon winning, it's only a matter of choosing the Camella property location that perfectly match the picture of the future they envision.
Camella prioritizes each resident's need for accessibility through the location of their properties, and the same goes for both the investors and its list of house and lot winners. With a compelling presence nationwide, being in 47 provinces and 149 key cities and municipalities, there are a lot of Camella communities where they can choose from.
A Home That Lasts
Properties acquired for future security are priceless assets to have. This means securing a comfortable shelter for the golden years and creating a more stable, yet carefree life. This is what lies beyond Rodrigo Pido's prize: a promising life experience in Camella for his retirement years.
Looking past the luck of winning a house and lot, Pido's new Camella home serves as a recognition of the continued perseverance and hard work of the country's modern-day heroes. A message of gratitude and appreciation for the many years of bearing the physical distance from loved ones.
Decades of hard work deserve nothing less than decades of expertise. And this is what Camella prides itself with on its 45th year. Each Camella house is a well-built, well-planned milestone home, one more than adequate to match every Filipino's desire for a stable and secured future.
For more information on Camella communities nationwide, visit www.camella.com.ph. Like and follow @CamellaOfficial on Facebook and Instagram.