At the foot of Mount Makiling, a mystical mountain shared by the provinces of Laguna and Batangas, lies the Makiling Botanical Garden (MBG), a popular ecotourism destination some 65 kilometers from Metro Manila.
The MBG is part of the Mount Makiling Forest Reserve (MMFR), an area set aside for conservation, which embodies a variety of ecosystems and species that makes a popular ecotourism destination among dwellers of the so-called concrete jungle that is Metro Manila.
Leisure and learning park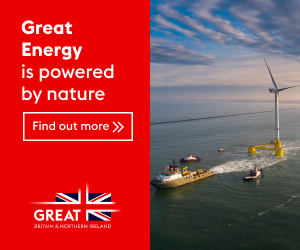 A 300-hectare garden, MBG is both a learning and leisure park. It envisions into becoming a world-class education facility and regional biodiversity conservation area.
The management of the botanical garden aims to promote the appreciation and increase knowledge and understanding about plants, their diversity, importance and conservation, and serve as a living collection, a repository and sanctuary of endemic and endangered plant species in the country.
MBG is being developed to support professional instruction, research, and extension services related to forestry, plant sciences, biodiversity and awareness about the environment and serve the needs of ecotourism.
Recently, the MBG played host to an ecotourism tour and workshop participated in by some 70 environmental experts from various countries from Europe Asia and the Pacific who attended the three-day Regional Dialogue of the United Nations Development Programme-Biodiversity Finance Initiative (UNDP-Biofin) for Europe, Asia, and the Pacific.
Learning tour
Forester Angela A. Limpiada, University Extension Associate II of the Makiling Center for Mountain Ecosystems of MBG, said students of University of the Philippines Los Baños (UPLB) are among the frequent visitors of MBG.
Being the closest to Metro Manila, the MBG is a natural tourist magnet.
Limpiada said other students and teachers from different schools, and even scientists from other state colleges and universities, as well as private learning institutions, are common visitors to the botanical garden.
"Here, we have assorted indigenous flora to showcase," Limpiada said in Filipino. "We also showcase some of the species planted over the years in this area. Sometimes foreign dignitaries visit and plant their native species here," she told the BusinessMirror in an interview on November 9.
Living collections
The MBG showcases living collections of native plants in the Philippensis Plants Row, which provides a glimpse of the indigenous plants of the Philippine archipelago.
It has a Dipterocarp Arboretum, including the oldest arboretum, which harbors about seven genera and seven species of dipterocarps, the best-known family of tropical plants.
Dipterocarps grow up to 20 meters or more and reach more than 2 meters in diameter at the base.
As part of its conservation strategy, the MBG management has been implementing the Adopt-a-Forest Project in collaboration with the Isuzu Philippines Corp.
The botanical garden also showcases Bambusetum, where the species of the so-called giant grass or bamboo thrive through natural regeneration.
Mount Makiling's rich biodiversity
Within this 4,244-hectare forest reserve lies a rich biological diversity with both endemic, indigenous and introduced non-native species.
A large number of endemic plant species as well as those introduced from other parts of the world can be found on Mount Makiling, which is not a mountain, but a dormant volcano.
Species, such as Rafflesia manillana, Medinilla magnifica and Nepethes alata are found in this forest reserve.
Rare animal species are also found in the area. These include the Philippine eagle-owl (Bubo philippensis) and the Philippine pygmy fruit bat (Haplonycteris fischeri), which are both endemic in the country and are highly restricted to their original rainforest habitats.
The Philippine calotes (Calotes marmoratus) and common tree frog (Philautus surdus) were also recorded in the Makiling forest. Both are included in International Union for Conservation of Nature Red List as threatened species.
Asean Heritage Park
MMFR, an Asean Heritage Park (AHP), has a unique management regime. It is the first national park of the Philippines established on February 23, 1933, by Proclamation 552.
However, it was decommissioned as a national park on June 2, 1963, with the enactment of Republic Act 3523, transferring it to the care of UPLB for its use in forestry education and information.
AHPs are selected protected areas in the Asean region that are known for their unique biodiversity and ecosystems, wilderness, and outstanding values in scenic, cultural, educational, research, recreational, and tourism.
Tourism income
Limpiada said that while the UPLB is allocating funds for the maintenance of the entire MMFR, including the MBG, its operation is getting a much-needed boost from tourism income.
However, she said the income from tourism remains wanting, even after the quarantine restriction imposed by the government for three years due to the Covid-2019 pandemic.
"Right now, we are not self-sufficient," she said, a reason why the UPLB is exploring for financial support for the protection and conservation of Mount Makiling's rich biodiversity, through its various institutional partners, including the UNDP through Biofin Philippines.
Partnership for biodiversity
With the help of Biofin, Limpiada said they have several projects in mind to help narrow the budget gap, adding that protecting 4,244 Mount Makiling Forest Reserve, let alone the 300-hectare botanical garden, is a big challenge.
It requires forest guards or protectors to prevent, among others, hunting and rampant harvesting of plant species by "plantitos and plantitas [male and female plant enthusiasts]," who found the mountain a treasure trove of ornamental plants that easily sell.
"There are several ways to finance biodiversity," Anabelle Plantilla, project manager of Biofin Philippines, said during the same interview.
She said it is best to have plenty of options, rather than simply "putting all the eggs in one basket" in biodiversity finance initiatives.
She said partnering with various institutions is one way of narrowing the biodiversity gap in protected area management, which can help the protectors of areas set aside for conservation, like the UPLB in the case of MMFR and MBG, to sustain its operation without having to depend much from the equally limited budget of the state university.
"Crowdsourcing is also one way of funding biodiversity conservation programs," Plantilla added, pointing out that partnership is the key to sustainability in biodiversity conservation.
Capacity building
Executive Director Theresa Mundita S. Lim of the Asean Centre for Biodiversity (ACB) said that while she has not heard of the financial difficulties of Mount Makiling, she admitted that sustainability of financing is common in protected areas, not only in the Philippines but also in the Asean.
The ACB, which implements the Asean Heritage Park Programme, implements various programs and activities to help protected area managers across Southeast Asia, to sustain biodiversity conservation efforts.
"That is why we have been conducting workshops, capacity building activities and sharing of best practices in sustainable financing for PAs [protected areas in Asean," Lim told the BusinessMirror via Messenger on November 21.
"Our recent support to Mount Makiling has been focused on the inventory and understanding of the species found in the protected area, in particular, the plants," she said.
According to Lim, such inventory and understanding of species would better provide the management and enforcers better capacity to track and trace specimens that may be illegally extracted, and possibly used for commercial gain.
"The projects related to this were implemented in partnership with UP Los Baños, and with UP Institute of Biology in Diliman, among others. We also provide networking opportunities with other AHPs and Botanical Collections around the country, and eventually, outside and within the Asean region," she added.
Image credits: Gregg Yan, UNDP-Biofin/Gregg Yan