FOUR students from University of the Philippines-Diliman secured the title of "country champions" in the 3M Inspire Challenge 2022 country-level semifinals.
This, as they beat two other shortlisted local teams after a heated round of pitching and series of deliberation among judges. The winning group named "Fighting Maroons" clinched $2,000 and an internship with 3M Phils. They are composed of Joseph Matthew Paraiso, Rachel Vivien Roxas, Sophia Bernadette Lunor and Vivienne Viernes.
Roxas explained why they developed the winning solution "Bamboost:" a responsibly produced face mask that uses polypropylene and bamboo fibers which offers the same protection provided by most commercially available face masks, but with enhanced breathability and material sustainability.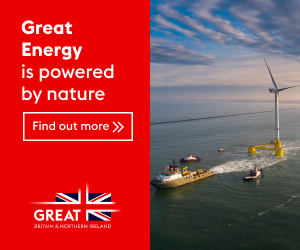 "We developed Bamboost for two reasons: First, research suggests that while some personal protective equipment use the regulatory agencies' required fabric material, they have poor breathability. This has a huge impact for people, like health-care workers who need to wear PPE daily for several hours a day," explained Roxas. "PPE with poor breathability can cause discomfort, and negatively impact the wearer's physical health…This is only further amplified in humid countries like the Philippines."
"Second, the onslaught of the…pandemic has only exacerbated plastic pollution globally. Controlling the spread of [Covid-19] resulted in the increased demand for PPE—the majority of which use plastic, and often end up in landfill. Manufacturing PPE also emits large amounts of carbon dioxide, since most…use synthetic fibers. [They contribute] to two-thirds of the global carbon emissions associated with textile materials," she went on to say. "If we are to combat climate change and its impacts, we need to rethink current production methods and consider every step in the face masks and respirators' product life cycle."
The Fighting Maroons eventually emerged as first runners-up in the regional finals, where they vied against eight other teams from Australia and New Zealand, India, South Korea, Indonesia, Malaysia, Singapore, Thailand, and Vietnam. The Filipino team enjoyed access to 3M mentors who honed and sharpened their ideas.
"The world is facing tougher problems every day, but the ingenious ideas presented gives us hope," said Jim Falteisek, senior vice president of 3M Asia Corporate Affairs and 3M Korea's managing director. "Platforms like the 3M Inspire Challenge are important to help us to unlock the power of people, ideas, and science. Together, we can reimagine what's possible and create a more positive world for tomorrow."
Addressing the theme of "Sustainable Material," Team "BUMBLR" from India, which eventually captured first-place honors in the tilt, developed a brilliant solution to reimagine the traditional adhesives used in Post-it Notes, one of 3M's most iconic products, by replacing them with adhesives formulated from beeswax.