Rotary International President Jennifer Jones has arrived in the Philippines Wednesday for the Philippine leg of her Imagine Impact Tour, which is aimed at assessing how local Rotary Clubs are creating positive change and lasting impact in the communities.
A townhall meeting on Diversity, Equity, and Inclusion (DEI) kicked off her seven-day visit in the country from November 23 to 29. The event featured a panel discussion with Jones and Filipino DEI advocates, which engaged major stakeholder groups in dialogue on how to propagate DEI as a force for spurring growth with equity in Philippine society.
According to Imagine Impact Tour – Philippines Organizing Committee Chair Chacha Camacho, the townhall topped the list of activities for the RI president's visit since Jones, the first female global head in the humanitarian service organization's 117-year history, is known to champion Diversity, Equity, and Inclusion in the Rotary.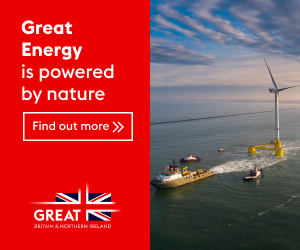 Among the DEI Townhall panelists were Bataan 1st District Representative Geraldine Roman, the first openly transgender person in Congress, who discussed LGBTQIA+ rights; Ma. Aurora Geotina-Garcia, President of Philippine Women's Economic Network and Co- Chairperson of Philippine Business Coalition for Women Empowerment, who discussed Women Empowerment and Gender Equality in the Workplace; and Rudy Gaspillo, Chairman of Couples for Christ ANCOP, and Member of the International Council for Couples for Christ, who discussed Community Empowerment and Economic Inclusion.
Also in the panel were Bai Rohaniza Sumndad-Usman, Founder of Teach Peace, Build Peace Movement, who discussed Cultural Inclusion and Peace; Gov. Anna Lorenzana, Rotary D3790 District Governor, who discussed LGBTQ+ Journey in the Rotary; and President-Elect Louie de Real, Zone 10A Asst. Rotary Coordinator, who discussed Gender Equality and Bridging Intergenerational Gaps in the Rotary.
The DEI townhall was immediately followed by a meet-and-greet luncheon with the 10 District Governors, Club Presidents, District Officers, Philippine College of Rotary Governors, Rotarians, and Rotaractors.
The Rotary International (RI) global head's visit to the Philippines was upon the invitation of Past RI Director Guiller Tumangan on behalf of Philippine based Rotarians.
Other events lined up for Imagine Impact Tour Philippines is the Rotary Community Corps (RCC) Showcase organized by the Rotary Village Corps Foundation and the 10 Rotary Districts. The event will promote the Districts' partnership projects with the Rotary Community Corps.
Jones will also visit select service projects such as the Rotary Club of Makati West's Gift of Life Program, the Rotary Club of Makati San Lorenzo's Project Calawis, and the Tuloy sa Don Bosco in Alabang supported by Districts 3810 and 3830.
Also in Jones's itinerary is gracing the 53rd Charter Anniversary Gala of the Rotary Club of Makati West (RCMW), currently the biggest rotary club in Zone 10A, the Philippines. RCMW is under District 3830 currently led by Gov. Mildred Vitangcol.
Scheduled as well are her meetings with business leaders, influencers, and senior government officials which are intended to deepen relationships with non-Rotarian stakeholders and create new partnerships that will help advance the Rotary's goals.
Image credits: Nonie Reyes/BM