Often referred to as the New Millennium, the 21st century began as a prolific time not just for Original Pilipino Music as a whole but for female rock artists in particular.
The first decade alone saw the rise of bands like Moonstar88, Barbie's Cradle, Imago, SessionRoad and Mojofly led and fronted by charismatic singer-songwriters Acel Bisa, Barbie Almalbis, Aia de Leon, Hannah Romawac, Kitchie Nadal and Lougee Basabas. Each of these ladies can more than hold their own against their male counterparts from other bands. It was no surprise that they would later go on to have successful careers as solo artists as well and to this day, remain active in the music industry in numerous capacities.
And it's equally not surprising that these talented ladies have become good friends as they would normally bump into each other during club gigs and even big venue concerts when two or more of them would be on the same bill.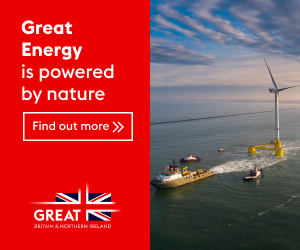 So when five of them recently got together over lunch for some well-deserved catch-up session and posted the photos on social media, people naturally took notice. One of those people was music publicist Ian Urrutia, whose concert promotion outfit GNN Entertainment is now producing Tanaw, a three-hour concert happening at The Theatre at Solaire this Saturday, November 26.
For Barbie, the surprise concert is akin to "forming a group for a one-night only performance." It's going to be a surprise that will surely delight fans," she quipped.
Aia sees the show as "a celebration of meaningful friendships and solidarity." "
"There is no other group of people who will have understood the fullness of my life, in every aspect, except for these ladies. We grew up in an era together, we paid our dues together. We share a profound joy making music, writing songs, and performing them in front of a live audience. We've never braved a celebration in this scale together before, and I feel very blessed to be a part of this," she further pointed out.
In a recent interview with Soundstrip, Acel, Hannah and Lougee all shared the inside story that paved the way for Tanaw and talked about their initial rehearsal sessions at Barbie's house. They were also excited that Kitchie, who is now based in Barcelona, Spain, agreed to fly to Manila to be part of the concert.
"Ang saya! It was so nice because during our first rehearsal at Barbie's place, everything was just good vibes. We don't want to give away too much but for sure, you will be seeing collaborations," Hannah teased.
Just the same, Lougee revealed that in addition to their respective solo spots, there will also be numbers that all or at least some of them will be performing together.
Asked if Tanaw, which incidentally has already sold out as of this writing, will be the start of a series of concerts for all of them as a collective but also as individual artists, Hannah has this to say.
"You know what? We want to get through this first. I mean, of course, we are all hoping that this can be more than just one show. We want to concentrate on this one first and then let's see what happens."
As to why they continue to remain active in the industry even as each of them takes the occasional hiatus, Lougee, who also performs as back-up singer for the shows of father-in-law Hajji Alejandro and sister-in-law Rachel Alejandro, said that being married to fellow musician and Mojofly drummer Ali Alejandro is certainly a contributing factor.
"We just enjoy doing that one thing we've done together for years and that keeps us going," she noted.
Acel, who is probably the most active in the sense that she continues to record and release new songs, confessed that there were moments when she wonders if she wants to keep focusing on her music career.
"But then something will always come up that made me want to continue. Now I realize that this is not just a chore or something that I have to choose doing. I don't have to choose, I can do all," Acel enthused.
"In my case, music is the longest relationship I've ever had. Like every relationship, its had its ups and downs, minsan you're on and off. Although for a really long time, break kami, continuous pa rin ang relationship ko with music," Hannah added.
It certainly helps that their hit songs continue to resonate with a lot of people including younger audiences who can relate to the themes of having a crush, experiencing their first heartbreak, memories of a past relationship or plain unrequited love in songs like "Torete," "Tabing Ilog," "Wag na Wag Mong Sasabihin," "Mata" or "Suntok Sa Buwan."
"I'm so grateful that our songs during our time, hindi siya namamatay. Back then, when a song becomes a hit, everybody really knows it so naalala pa rin sya ng tao until now," Acel noted speaking in mostly Tagalog.
Being around each other as a result of this concert, has helped rekindle, even reinvigorated their passion for music, so much so that none of them are ruling out releasing new music, which also explains why the concert is called Tanaw.
Hannah puts it best by saying Tanaw is "such a beautiful word that it both means looking back and looking forward."
"There's fluidity in the word. It's not stagnant. I can speak for the ladies in the group when I say, we're not stagnant. We're forever moving forward," she concludes.
Tanaw is produced by GNN Entertainment, and co-presented by Solaire Resort Entertainment City with valuable support by Official Glam Partner, David's Salon and minor sponsors Payaba Flower Boutique and United Graphic.
Image credits: Erron Ocampo