Calling it a grave injustice to war veterans, Senator Jinggoy Ejercito Estrada has enjoined his fellow senators to upgrade the 28-year-old disability pension of disabled veterans, the value of which under the current cost of living is only worth P287.
The P1,000 to P1,700 monthly pension for military veterans and their dependents under RA 6948 has remained stagnant for almost three decades, Estrada said in sponsoring Senate Bill No. 1480.
"Needless to say, the amount is already grossly inadequate to provide for their needs, considering the high cost of living today and the state of health they are in. By all metrics, the value of P1,000 in 1994 is undoubtedly much, much lower in 2022, with almost 250- percent price increase since. Ang halaga ng isang libo noon ay P287 na lamang ngayon. Hindi na po sapat ang benepisyong tinatanggap ng ating mga beterano, lalo na sa harap ng pagtaas ng presyo ng mga bilihin at pangunahing pangangailangan," the senator said.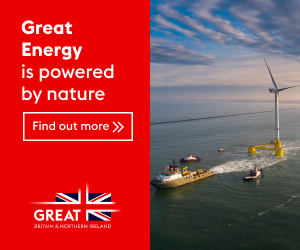 Estrada underscored the necessity of providing the veterans with a minimum of P4,500 monthly disability pension, and a maximum of P10,000 and P1,000 for the spouse and each unmarried minor child.
The increase in the said benefits will be afforded to qualified beneficiaries of 4,386 veteran pensioners, 204 of whom are already centenarians, the oldest being a 112-year-old World War II veteran; 2,276 spouses and 795 minors.
Data provided by the Philippine Veterans Affairs Office (PVAO) shows that there are 1,484 veterans aged from 90 to 99, most of whom are already bedridden, Estrada said.
The senator noted that the existing law, which incidentally was co-authored and sponsored by his father, former President Joseph "Erap" Estrada during the 8th Congress, was last adjusted in 1994.
"In their twilight years, the veterans are still fighting, albeit a different battle altogether. It is a simple gesture of gratitude and appreciation for the invaluable service, loyalty, and gallantry of our military veterans, to whom we owe the freedom, democracy, and peace we all enjoy today," Estrada said.
"As PVAO stated during our hearing, for our veterans, it means additional disposable income that they can use for their everyday living expenses. But more so, it is a reassurance to our veterans that we are not forgetting them and a tangible manifestation of the whole government's continued pledge to ensure the welfare of our country's veterans by guaranteeing that their pension is responsive to their current needs," he added.
Image credits: Office of Senator Jinggoy Ejercito Estrada/Rey Javelosa