PART of efforts in strengthening the bilateral engagement on the "blue economy" and maritime sectors between the Philippines and India, a memorandum of understanding (MOU) was signed between the Indian Maritime University (IMU) of Chennai and the Batangas State University (BatStateU).
The MOU was signed by Dr. Malini V. Shankar, vice chancellor of the IMU and Dr. Tirso A. Ronquillo, who is the president of BatStateU, in the presence of the ambassador of India to the Philippines Shambhu S. Kumaran.
In her remarks, Dr. Shankar highlighted that initial focus will be in the field of naval architecture and ocean engineering, which subsequently could be expanded to marine engineering, nautical science and management. She emphasized that the MOU would usher regional cooperation in maritime education and training which, in turn, would promote South-South engagement.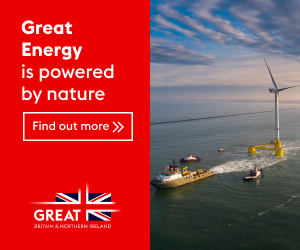 Welcoming the signing of MOU, Dr. Ronquillo said that a number of programs could be conducted under the collaboration in the field of marine science, marine biodiversity, as well as port and logistics management.
The school official added that the linkage will help boost existing programs and future research in marine technology. He emphasized on biodiversity research by undertaking joint developmental programs and plans for enhancing marine biodiversity.
Speaking on the occasion, Kumaran cited the significance of engagements in the vital sectors for India and the Philippines both bilaterally, as well as in the larger strategic framework of the region, especially India's Indo-Pacific Oceans Initiative, as he identified capacity building as one of its seven pillars for engagement.
"India and the Philippines are not just leading democracies in the region; we have vital stakes in the maritime sector—a priority…for national development," the envoy added. "This MOU will particularly facilitate the skilling of specialized human resources, which is a key objective of both governments, and also in line with the [efforts] of both countries to further expand their people-centric partnership."
According to the Embassy of India, the MOU will spur engagement between the two leading institutions by aiding academic exchanges, conduct of collaborative research projects, joint hosting of conferences, and other mutually agreed activities.
Focus areas identified for engagement will start with Naval Architecture and Marine Engineering, Port Management and Marine Biodiversity. The MOU will also facilitate exchanges of best practices, as well as visits by scientists and technologists from both countries.
To broaden cooperation in the area of "blue economy," especially in fisheries, another MOU on research collaboration between the Indian Council for Agriculture Research and Apolinario R. Apacible School of Fisheries of BatStateU is also under consideration. Both the Philippines and India have also commenced an active engagement on Hydrography.
IMU plays a key role in the progress of trained human resources for India's maritime sector. Meanwhile, BatStateU has evolved to be the Philippines's "national engineering university" in April 2022 by virtue of Republic Act 11694. The latter aims to develop capable professionals in various sectors of marine engineering.