The National Grid Corp. of the Philippines (NGCP) is seeking the approval of regulators for the immediate implementation of P20.3 billion worth of transmission projects.
"Along with its responsibility for the planning, construction and centralized operation and maintenance of its high voltage transmission facilities, it is indispensible for NGCP to ensure a reliable and high-performance operation of the transmission system.
Thus, to avoid disruption of operation and to ensure continuous compliance with NGCP's mandate under the EPIRA as the transmission operator, it is imperative that the implementation of the proposed capex [capital expenditure] projects be immediately approved," the grid operator said in its application filed with the Energy Regulatory Commission (ERC).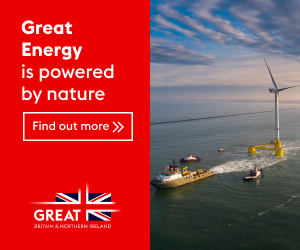 These projects are the Maco-Mati 138kV transmission line project worth P3.61 billion, Calbayog-Allen transmission line project worth P3.32 billion, Laray 230kV substation project worth P6.35 billion, Pinili 230kV substation project worth P1.64 billion, San Simeon 230kV substation project worth P4.42 billion, and the Concepcion-Sta. Ignacia 69kV transmission line project worth P1 billion.
The company said the projects are meant to accommodate the growing demands of the industrial sector, to address overloading of transmission lines, to address forecasted demand growth, to improve reliability of power delivery, and to provide a grid interconnection point.
Last week, Synergy Grid and Development Philippines Inc. (SGP), the indirect controlling shareholder of NGCP, reported a 34-percent increase in operation services revenues for the nine months of the year on account of higher Interim Maximum Allowable Revenue (iMAR).
In a regulatory filing, SGP said its operation services revenues hit P48.67 billion at end-September versus P36.35 billion in the same period a year ago.
"This is due to higher iMAR2020 approved by the Energy Regulatory Commission, effective January 1, 2020 and the recognition of incremental new iMAR 2020 for 2020 and 2021" it said.
The MAR refers to the maximum revenue that the grid operator is allowed to earn from its transmission operations. For 2020, the ERC has granted NGCP interim relief to implement an iMAR2020 in the amount of P51,471,130,000.