IN the fields of biology and medicine, hormesis is defined as an adaptive response of cells and organisms to a moderate (usually intermittent) stress. Examples include ischemic preconditioning, exercise, dietary energy restriction, and exposures to low doses of certain phytochemicals. In a similar way, perhaps, will economies be able to adapt to the stresses brought about by the pandemic? This article attempts to ponder on this question.
While the long-term ill effects of Covid-19 are still being discovered and evaluated, some social scientists look at the "collateral beauty" that came with the virus. Such "collateral beauty" could potentially have a longer-lasting effect than the physical and economic devastation brought by the pandemic.
Indeed, Covid-19 has changed not only the consumption priorities of microeconomic agents, but also their social behavior, socialization preferences, and even reproductive behavior. The health and insurance services industries are likely to face an increase in demand for their products and services because people would naturally want to be better prepared for another pandemic. The need to be healthy has become a priority as well. Covid-19 was certainly dangerous to those with comorbidities and pre-existing conditions. For many health-compromised individuals, Covid-19 felt like a missile specifically targeting them.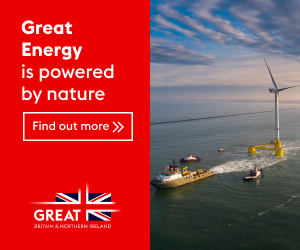 The younger members of society are likely to become more health-conscious, and, perhaps, they are on the path of adopting better and healthier lifestyle choices. It would be nice to imagine this happening on a global scale. Since 2009, the World Economic Forum has been emphasizing the need for governments to invest on better and accessible health infrastructures for citizens. Participants in the Philippines, notably the Ayala Group, took heed and set up pharmaceutical and community clinics all over the country.
For almost two years, the wearing of masks and physical distancing have altered social dynamics. The effects of limited contacts and postponed reproductive behaviors on population growth are yet to be seen, but some are speculating that newly married couples, post-pandemic, are reevaluating child-bearing decisions, given the threat of pandemics with new variants, although these are seen to be less virulent and life-threatening.
There are, of course, optimists who believe that the opposite direction might prevail. After two years of restraint in their reproductive behavior and socialization, people might celebrate life with wild abandonment. Nevertheless, it should be remembered that Covid-19 was accompanied by regional conflicts and threats of instability in East Asia and the Russia-Ukraine conflict. These twin events greatly contributed to global food inflation.
It is bad enough that food shortages increase the prices of goods, but the threat of new viruses could be disastrous. The global citizenry is on a savings mode, and this seems to apply to the Philippines where savings has increased. Will conspicuous consumption by the rich also take a backseat, as hinted by tepid performance of the luxury goods industry?
The global citizens will probably demand more home-based entertainment. Netflix's revenues increased sharply by 23 percent in 2020, and by 19 percent 2021. The entry of other platforms threatened its stock value and revenues.
The Blockchain system is another platform, if man wants physical money to be replaced by digital money or currency. For some futurists, the shift from fiat money to cryptocurrency will take some time to be fully mainstreamed. Bitcoin, the most definitive and most popular cryptocurrency, was conceived in 2009 and was used as digital money in 2010. Even before it became widely used as digital currency throughout the world, it became a "tradeable currency" whose value fluctuated not with reference to the demand for other currencies or cryptocurrencies.
Speculations powered Bitcoin's value, especially during the pandemic. Before 2019, Bitcoin's value hovered around $6,000 to $18,000, but it skyrocketed to almost $70,000 in 2021. Speculators such as Elon Musk took an interest in cryptocurrencies. Holding and transacting with paper money meant a higher probability of contracting the deadly virus. Even with the announcement of the development of a vaccine for Covid-19, visionaries like Elon Musk believe that Covid-19 is just the beginning of a new age where bio-hazards like viruses and bacteria are looming over humanity.
Back to cryptocurrencies, the idea of non-physical money as a feasible medium of exchange and trade has been underscored by the virus. Although Bitcoin and others were conceived to diminish the power and authority of the central banks, Covid-19 proved that while digital money may be safer and cleaner, banks and governments are still the safest and most reliable institutions to safeguard the welfare of the citizens. Could the Keynesian notion of government intervention in times of upheavals and crises have been proven right? Has Covid-19 made Keynesianism fashionable again in the world of economic stylings?
Ms. Priscile Minde Y. Bahjin is a graduate student at the Department of Economics of Ateneo de Manila University.