Lolea is a premium craft sangria made from different wines with high-quality grape varieties, all made from natural ingredients without preservatives, colorants, and additives. With its low alcohol content of 7% vol alc, Lolea is the perfect sangria drink for the upcoming holidays.
According to Julian Gagliardi, general manager of Happy Living Philippines which distributes Lolea in the country, what sets Lolea apart from other sangrias is that "it preserves the characteristics we sense when we drink fresh wine."
"Lolea is always sparkling, with fine bubbles which make it lighter and more refreshing. Lolea is healthy and natural and is associated with fiesta and fun, it is the perfect drink to refresh that pre-lunch moment and summer afternoons/evenings with family and friends, hanging out each with a large glass of nice cool Lolea sangría. The fiesta starts when Lolea appears!," Gagliardi enthuses.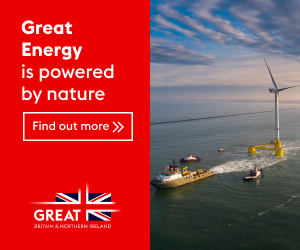 Gagliardi's affection for Lolea sangria began when he became smitten with its iconic polka dot packaging.
"Lolea really called our attention for its quality and fun approach due to the beautiful packaging. It was love at first sight," he admitted.
A passionate wine connoisseur himself, Gagliardi shared that being a Frenchman himself, he has been exposed to the popular drink since it is part of every meal and special occasion in his home country.
"I fell in love with the history, cultural references, and lifestyle associated with wine. The diversity of the climate, regions, and grape variety is really fascinating. The wine industry constantly reminds you to be humble because you cannot know it all and there is so much to discover," he pointed out.
Gagliardi's wine journey continues with Lolea sangria, which recently opened it latest Pop-Up store at Robinsons Magnolia.
"We started with Podium last year. This year, we share the Lolea cheer to more clients and opened up, not one but, two Lolea Pop-Ups.
Available in these Pop-Up stores are three Lolea variants. The Lolea No1 Red Wine Sangria is the signature Lolea product, wrapped in an iconic red polka dot packaging. It's a delicious frizzante sangria made from good red wine with Tempranillo and Cabernet Sauvignon grapes, Mediterranean citrus fruits, and a touch of cinnamon.
There's also the Lolea No2 White Wine Sangria has its stylish distinction. A frizzante sangria made from young white wine with Macabeo and Chardonnay grapes, Mediterranean citrus fruits, and a touch of vanilla. And then there's the Lolea No5 Rosé Sangria combines rosé wine with the elegant aroma of the hibiscus flower. This comes with a spicy background taste of ginger and a frizzante touch of fine bubbles.
Asked if Happy Living plans to introduce more new wine products in the near future, Gagliardi reveals, "We are happy to open two new major wine countries that were still missing in our portfolio: Argentina and New Zealand. The beautiful Malbec coming from Mendoza and the crisp and Fruity Sauvignon Blanc and Pinot noir from Marlborough and Central Otago."
"The beauty of the wine business is that it is a dynamic industry in constant progression and very close to pressing issues such as global warming and sustainable farming. New regions and grape varieties are also being introduced on regular basis and it opens our horizon for new opportunities and more fun," he noted.
As for Lolea, Gagliardi assured that more Lolea Pop-Up stores will emerge in different locations in 2023. "2023 will be an exciting year most definitely for Lolea!," he beamed.
The Lolea Pop-up Booth is located at the Upper Ground level of Robinsons Magnolia and Level 1 Midtown Wing of Robinsons Place Manila from November 4 until December 31, 2022. Shop ahead for your holiday gifting for your family and friends. Lolea Sangria sells at a starting price of Php 645.