As the song goes, Christmas is the most wonderful time of year "with the kids jingle belling and everyone telling you to be of good cheer."
At the SM Supermalls, Christmas starts 100 days before Christmas Day. Preparations. however, start as early as February with each of the malls trying to outdo each other for the best themes.
"Before, it used to be song and dance. But since the pandemic, we really had to think deeper than that. We had to think how we can give back to the people who are not really in the mood for Christmas. The pandemic really made us stop and think. What is important here is the spirit of giving and giving back," said Grace Magno, VP for Corporate Marketing of SM Supermalls.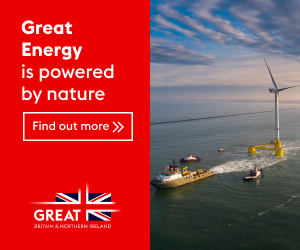 Magno, together with TJ Cuenca, SAVP for Marketing Operations, and Krisel Raymundo-Ramilio, AVP- Premier 3, both from SM Supermalls, guested last November 10, 2022 on BusinessMirror's Freshly Brewed to talk about the activities the SM malls prepared for mallgoers.
To launch this year's Christmas celebrations at SM, Magno said they invited cause-oriented groups to put up booths at the SM Malls where these groups could raise funds by selling their wares.
"It is up to the mall to find their community charity that needs their help. The mall will help them prepare, and make sure that they have stock of whatever they want to sell. Then they look for a very good place in the mall so that they can raise funds and we help market that. So that's how we started to celebrate Christmas," Magno related.
3D LED Tunnel
This year, SM Supermalls celebrates not just joyful, but also fun, immersive, and experiential holidays. Cuenca relates that this year, SM Megamall is SM's banner mall. For an immersive and experiential experience, check out SM Megamall's Mega Space Odyssey. The 3D LED tunnel transports individuals into space.
"You can take photos with your family and friends, and videos for your socials. It is really very exciting and very immersive ad we would like everyone to check it out at the Fashion Hall," Cuenca said.
Another attraction at SM Megamall that has generated a lot of rave reviews is the hyper-realistic 3D Whale Shark at SM Megamall's LED billboard. This is the first such high-definition immersive content to be shown at the heart of the metropolis.
The larger-than-life whale shark makes a 15-minute appearance on the 2,000 square foot digital billboard from 12 noon to 10 pm.
"Right now it's the whale shark but Megamall has something in store for Christmas which we cannot divulge just yet. This is definitely a surprise for us this Christmas," Cuenca said.
Bucket list destination
The illuminating lights of the Aurora Borealis is at SM North Edsa this Christmas. The northern lights (aurora borealis), which are beautiful dancing waves of light, are an atmospheric phenomenon that is regarded as the Holy Grail of sky-watching.
Walk and indulge in a family-friendly immersive experience at the Aurora trail ascending the giant holiday tree with a magic array of lights, forestry, rein-bears, and holiday polar express only at SM North Edsa.
A Christmas celebration will not be complete without lights. Hence, Ramilo related that there is a Sparkle Light Show and the much-awaited weekly fireworks display at the SM Mall of Asia.
"Everyone will really feel the Christmas spirit because we have the brightest indoor light show. We have over 100,000 lights that dance to music and our shoppers can catch the show daily every hour as soon as the mall opens until the mall closes. The Light show is located in the Central Atrium and this is free for everyone," Ramilo said.
The fireworks display, on the other hand, will be held at the MOA Complex every Friday and Saturday at 7 pm until December 2022.
Golden gateway
Tucked behind the giant Christmas tree in SM Aura is a golden gem-stone-shaped immersive experience. In partnership with global smartphone brand TECNO Mobile, technology and art meet to transport all who enter the enclosure into scenes of an opulent holiday palace and fantastical golden worlds.
"There is another technological experience at SM Aura. Equally spectacular is a choreographed light and sound display at SM Aura Premier's Skypark at Level 5. Visitors of the Skypark enter a space with tall tree-like sculptures made of strings of light. As they go through a forest of lights, a jaw-dropping musical show will entrance and excite them," she said, adding that visitors can enjoy this visual performance at 7 pm on all Sunday nights of December.
The SM Malls also have Santa-approved Christmas Playparks. Watch out for Santa appearances, character meet and greets, and other surprises. Make your furbabies happy and feel loved by joining the Holiday Paw Play Dates and Costume PAWty. Check out the Happiness Stations where you can create lasting memories with family and friends.
"Christmas is the season for giving and SM gives you the opportunity to help others in the community who do not have as much. While we celebrate this Christmas season, let us be kinder people to ourselves and to others, to those who have less," Magno said.