AYALA Land Inc. is set to pump in some P9.8 billion as its initial investment in "Areza," the company's 48th estate located in Lipa in Batangas.
The company on Friday broke ground for its 92-hectare property in Lipa, which is also the future site of the city hall. Ayala Land will keep on developing the property for the next 15 years, adding retail, residential and commercial projects on the site.
"Our experience in developing Makati, Bonifacio Global City, Ayala Alabang, Cebu Business Park instilled in us valuable lessons that guide us as we develop Areza, the new downtown of Lipa City," Ayala Land president and CEO Bernard Vincent O. Dy said. "We hope to continue our legacy of building master planned sustainable estates that uplift and enrich lives for more Filipinos and reinforces our commitment to nation building."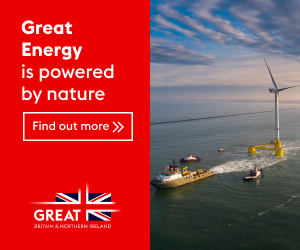 Jay S. Teodoro, the company's project development head, said they are planning a small retail area of about 1,500 square meters to activate the area.
"We normally continue (developing) depending on the market," Teodoro said. "We'll be launching and expanding the retail footprint depending on the market."
The company plans to launch residential projects in about two years to three years, initially on the premium segment, executives said.
Ayala Land is also selling commercial lots, which will initially have 99 lots made available, with sizes of between 500 square meters (sqm) to 1,000 sqm being sold at about P60,000 per sqm.
There will be a food terminal in the development, a school and a church, executives said.
Last March 18, a ground breaking ceremony was held for the new Lipa City Hall, the estate's first locator. The government building is expected to be completed by 2025. The new city hall will sit on a 5-hectare property—donated by the Ayala to the local government unit—and was designed by Budji Layug + Royal Pineda Designs Architects Inc.
Ayala Land's estate "will be centered on connectivity and convenience of the various components," as well as green and open spaces. Areza's masterplan will include outdoor spaces for exercise, pedestrianization and interaction, executives said.
"Areza" is located along infrastructure projects that include the recently-opened Manila-Batangas By-Pass Road. Other key infrastructure projects in the plan are the Diversion Road connecting Balete Road to Mataas na Kahoy and the STAR tollway.
This is the company's first mixed-use development in Batangas. Ayala Land started expanding South of Manila in 1972 with the southern enclave "Ayala Alabang." In 1989, the firm developed the Laguna Techno Park. Two decades later, the company launched in 2009 the Nuvali eco-city in Laguna, its largest estate to date.