FOR the Tokyo Olympics, it was Malacca. For next month's world championships, it's Suwanee, Georgia.
Hidilyn Diaz-Naranjo is in the thick of her Atlanta training camp at the Power and Grace Performance Gym preparing for the world championships Colombia is hosting in Bogota from December 5 to 15.
A world championships gold medal remains missing in Diaz-Naranjo's collection, but she didn't promise a title in the Bogota worlds, but assured of a strong performance in the first of six qualifying competitions for her to qualify for a fifth Olympics in Paris 2024.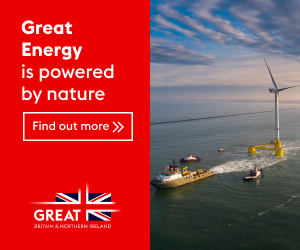 "I can't promise anything, you know that. I don't make promises, but I will do my best for the country," Diaz-Naranjo told BusinessMirror via internet call. "What's important is I'll be in my first Olympic qualifier. I just have to be in my best form as I always do."
"I will do my best to make these world championships a memorable one," she stressed.
Diaz-Naranjo is with Julius Naranjo, her husband and strength and conditioning coach and head trainer, at the Suwanee facility that is home to the US weightlifting team. Other US and foreign athletes do crossfit training in the facility.
She'll again be competing in the women's 55 kgs class in Bogota, the same weight category that won for the country its first Olympic gold medal in Tokyo July last year.
On her way to the Olympic gold, the Naranjo couple were locked down in Malacca at the start of the Covid-19 pandemic in March 2020. They opted to keep their training camp there for the next 16 months.
"I'm good…okay," Diaz-Naranjo said about her conditioning for the world championships.
Despite the cold weather in Atlanta—with the temperature dropping to 5 degrees Celsius— Diaz-Naranjo said they have adjusted to the environment having arrived in Georgia almost two weeks ago.
Before flying to the US, husband-and-wife tandem did intensive training at Diaz-Naranjo's weightligting training facility in Jalajala, Rizal.
She met at the camp US Olympians Kate Vibert, silver medalist in women's 71 kgs also in Tokyo, as well as Jourdan de la Cruz, a two-time Pan American gold medalist and also an Olympian in women's 49 kgs.
"We're treated here in training like a true member or part of the family and we're welcomed and accommodated," said Diaz-Naranjo, who'll be meeting with the Filipino community in Georgia on Monday. "They help and inspire me a lot to do better."
Diaz-Naranjo's nutritionist Jeaneth Aro will be planning in on November 28 to oversee Diaz-Naranjo's training and meet her nephew, Rowel Garcia, who'll be Julius Naranjo's as assistant.