After much excitement and anticipation, The Walt Disney Company's streaming service, Disney+, is available to consumers in the Philippines starting Thursday, November 17. With Disney+, consumers can access an incredible collection of beloved stories, global and Asian original tentpole titles and thousands of hours of movies, shows and binge-worthy general entertainment content from Disney's iconic brands, including Disney, Pixar, Marvel, Star Wars, National Geographic and Star.
Starting from today, consumers in the Philippines can join the Disney+ streaming service with a new range of subscription plans that will deliver more choices than ever before. The expanded line-up of plans includes a monthly Mobile Plan for ₱159, or annual Mobile Plan for ₱1,150. The Premium Plan is available for ₱369 monthly, or ₱2,950 annually. In addition, Alipay+ and Globe are offering special packages for consumers to subscribe to Disney+.
"As Disney+ continues to expand globally, we are excited that from today, consumers in the Philippines can access Disney+ and start enjoying our extensive collection of general entertainment content," said Jay Trinidad, Senior Vice President and General Manager, Direct-to-Consumer, The Walt Disney Company Asia Pacific. "I am proud that through Disney+, we are able to bring joy and happiness to more fans, families and friends in my home country of the Philippines who can now connect with their favourite characters and enjoy some of the world's best stories."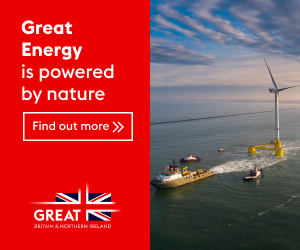 With Disney fans and families now able to join the Disney+ streaming service, The Walt Disney Company is celebrating the service's expansion to the Philippines by treating consumers to "A Night of Wonder with Disney+" featuring musical performances from some of the nation's beloved stars including Morissette and Christian Bautista. Audiences can watch the show at 8pm tonight on the Disney+ service, or by logging onto Disney+'s social media pages including on Facebook , Twitter and Tiktok.
From today, viewers can watch an exciting and ever-growing library of global, regional and Asian language content on Disney+. In the coming days and weeks, consumers in the Philippines can look forward to watching many new movies, shows and series on Disney+ including:
Nov 17: Limitless with Chris Hemsworth – Global movie star Chris Hemsworth (Extraction, Thor, The Avengers) explores the revolutionary idea that we could combat aging and discover the full potential of the human body in this National Geographic Original series.
Nov 18: Mickey: The Story of a Mouse – A fascinating Disney documentary about one of the world's most beloved icons who today is recognized as a symbol of joy and innocence in virtually every corner of the globe.
Nov 18: Disenchanted – An all-new live-action musical comedy and sequel to Disney's box office hit Enchanted about a lovable maiden from the fairy tale world of Andalasia who finally found her Prince Charming in the kingdom of New York City.
Nov 21: Elton John Live: Farewell from Dodger Stadium – In a special once-in-a-lifetime live event, fans from around the world will feel like they have a front-row seat to witness the magic of the Rocket Man in Elton John's final North American show in Los Angeles.
Nov 25: The Guardians of the Galaxy Holiday Special – In this Marvel Studios' Special Presentation, the Guardians head to Earth in search of the perfect present to make Christmas unforgettable for Peter Jason Quill, a celestial-human hybrid.
Nov 30: Willow – An all-new sequel series to George Lucas's 1988 fantasy adventure in which the Nelwyn sorcerer returns, years after rescuing the infant empress Elora Danan, to lead a group of misfit heroes on a harrowing rescue mission through a world beyond imagination.
Dec 7: Connect – A Star Original coming exclusively to Disney+ about a man kidnapped by a gang of organ harvesters who wakes up following the procedure to discover his eye missing and that he has the vision of an infamous serial killer.
All this is in addition to the vast array of global and regional content from The Walt Disney Company's iconic suite of brands and franchises including Disney, Pixar, Marvel, Star Wars, National Geographic and general entertainment content under Star.
Disney+ gives consumers access to some of the world's most original stories told by talented creators across the globe – anytime, anywhere. Viewers in the Philippines can enjoy high-quality streams with up to four concurrent streams available with the Premium Plan.
Disney+ is now accessible on a wide selection of compatible mobile and televisions subject to users' chosen subscription plans, including smartphones and tablets (Android or iOS), smart TVs such as Samsung and LG and connected TV devices including Google TV and other Android TV OS, Apple TV 4K and Apple TV HD, and Chromecast.
For more information, please visit www.disneyplus.com.
Image credits: Disney+